Upcoming Electric Cars in India, 2019
|
Electric vehicles are going to be the next big thing given their new clean technology, and it is something that we must embrace. Can you imagine that by 2018, about 86 million passenger cars sold worldwide? Out of those, there are only two million electric vehicles. At the moment, we only have 5 million on the road. That is quite an imbalance, and you may think that there is a problem in producing these electric vehicles but no. Technologists and experts though are optimistic about the EV cars industry rising and expect that by 2030, the demand for ICE vehicles will be less than that of the Electric vehicles. India has been at the forefront in ensuring a smooth transformation towards such e-vehicles.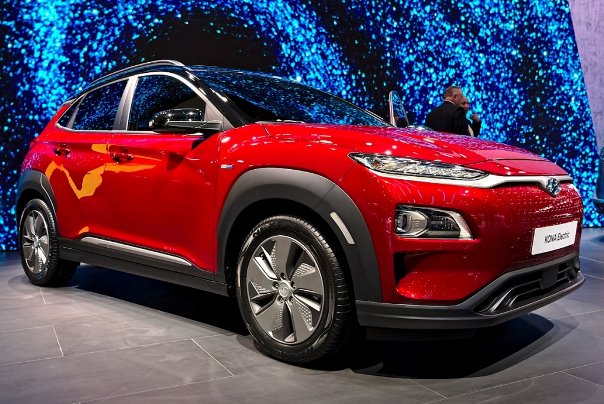 To ensure a shift towards e-vehicles, some of the companies that have taken up the role of producing electric cars are; Tata, Mahindra, Hero, TVS, and Ashok Leyland.
Hyundai has been giving stiff competition over the years to some of the established car players in India and has launched the Hyundai Kona Electric. T
Hyundai Kona
This machine can attain 100km/hr within 9.7 seconds. That is quite fascinating, right? With a fully charged battery, this car can cruise for a total of 452 kilometres. The car costs 2.5 million Rupees. Hyundai is now working on making some of the best stations for ensuring customers can charge these cars on the go. You should be able to add 80% of charge to your car in around 56 minutes. This car was launched on the 9th of July, 2019 and is already making sales in the country. The range of this vehicle is 258 miles and the seating capacity is five people on the higher side.
Honda e Electric vehicle
Honda has been in the market since 2001 but made a re-entry into the market as a hybrid with the model name "Honda e". With four doors, this car can sustain five passengers. The battery which this car uses has been rated 1.3kw/hr and is a lithium-ion one. At 60 mph, this machine takes only 6.7 seconds to attain it. The range of this vehicle is 601.6 miles, and the top speed is nothing above 120 mph. The price of this one is $34,990.
Maruti – Suzuki Wagon R EV
The Maruti Suzuki Wagon R EV is the electric model of the Japanese Wagon R. At the moment; the vehicle is being sold in the hybrid and petrol version from as early as 2017. This car will not be a long-range vehicle; it should have a range of around 130 km. When fully charged, you should expect the car to move for about 60 to 80 kilometres. The distance covered per full charge is also dependent on the maintenance of the charging system and the kerb weight. The expected price will be around 7 Lakhs, and the release date will be in May 2020. This vehicle can move through a distance of 250 km with a full charge. Five people may sit in this car comfortably.
Mahindra car launches
We have the Mahindra cars which are going to be unveiled very soon, and there are several models of these. The ones which are to be released soon are Mahindra eKUV100, Mahindra XUV Aero, Mahindra Thar 2020, Mahindra XUV500 2020 and the Mahindra XUV300 Electric. The Mahindra Ekuv100 is already on sale as the sales begin in the mid of 2019. The price is ten lakhs. The most exciting bit with the battery is the fact that it can be supercharged up to 80 % in almost half an hour. This car has a range of 140 km. This car can sustain a maximum of 6 people. This auto-machine accelerates in 11 seconds from 0 to 60km/hr.
Advantages of electric cars
Some of the benefits of electric vehicles are the fact that first of all, they are easy to maintain. There is not much to handle really as it is all about that battery operating well. With so many initiatives to move to eco-friendly products, then it is only fair that emissions are reduced to the atmosphere. With electric cars, there is nothing to worry about such emissions. These vehicles are quiet and at the same time, swift. There is not much noise when you are riding in your electric car. You may recharge your vehicle at home, mind you. You do not need to get to a particular station to do so even though it is also an option. There is so much diversity when it comes to electric cars as you may even control them from a mobile phone app. There is also a diverse choice of fuel sources with electricity being one of the energy sources available.
The following table will give the reader clear cut information about the upcoming models' key features.
| | | | |
| --- | --- | --- | --- |
| Model | HONDA E | Maruti-Suzuki Wagon R EV | Mahindra eKUV100 |
| Seating Capacity | 5 people | 5 people | 6 people |
| Range (in km) | 200 | 130 | 140 |
| Battery Capacity | 32kWh | No data | 72V |
| Luggage Space | No data | 180L | 243L |
| Expected Cost (in USD) | 34, 990 | 10, 000 | 14,286 |
| Expected Launch Date | September 2019 | May 2020 | June 2019 |