VIVA Scandinavia Goes Global
|
European Tea Ware Brand Takes on Canadian Market
Toronto, Canada, 2019-07-15 – VIVA Scandinavia, a brand known for its tea ware is expanding and just launched its Canadian e-boutique.
The company, which was founded in 2010 in Denmark, offers an elevated tea experience with a full product range and accessories that incorporate simplified, eco-sustainable but high-quality materials and sleek modern designs in both product and packaging as per information available via v2com.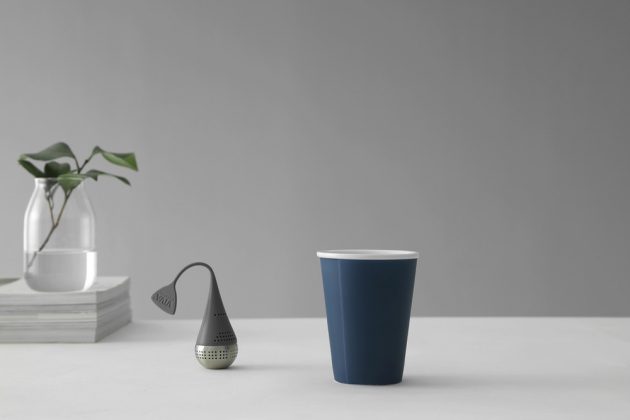 A single, simple word: relax. VIVA strives to modernize tea traditions and take them to new heights while staying true to its core mission; inspiring the world to relax and feel better with the perfect tea experience, every single time.
"We are excited to introduce Canadians to VIVA Scandinavia," says Peng Lin, founder of the company. "We are more than just a vessel to carry your tea, we are a tea experience brand and tea ware that wants to be there from the moment you wake up in the morning, to the cold winter nights, to those long walks in the park, or simply enjoyed with friends" cheerfully adds Mr. Lin.
Each product is designed in Copenhagen and hand-made by skilled artisans using carefully selected materials. VIVA has created a range of timeless collections to enhance the joys of the modern tea rituals. Adhering to the Nordic design principle of form following function, only premium quality glass, cork, silicone and porcelain are used to create elegant products that will delight casual and connoisseur tea drinker alike.
Recognized for making a statement, the collections are elegant, modern, balanced, clever, creative and functional. From tea sets and teapots to infusers and fine tea, here are some of VIVA's top picks:
The NINA™ collection
These smooth, organically shaped porcelain tea accessories will bring life to your tea. Choose from a selection of teapot, tea mug, tea set, or sugar set; no matter the selection, you will be able to admire its beauty as you chat and laugh away.

Senses™ AMBIENCE Tea Set
Made up of a bold cast porcelain teapot and delicate crystalline tea cups, this set is made for those who are looking for something different yet timeless; its design reminiscent of traditional Chinese tea ceremonies but updated for the modern tea drinker.

Infusion™
Make badly brewed cups of tea a thing of the past and experience flavour like you never have before with the Infusion Collection. Check out one of our favourites, the Infusion™ Iced Tea Maker – this premium quality jug lets you make and serve iced tea in wonderful Scandinavian style. Load up the infuser with your favourite fruit, herbs and tea leaves to let the flavours intensify. Plus, this glass, silicone, plastic and stainless steel infuser is dishwasher safe!

Anytime™ Emma Cup
This porcelain cup is not only available in four uniquely chosen colours (Citrus, Forest Pine, Pure White, and Stone Rose), but is also designed as a playful and eco-friendly alternative to the everyday paper cup. Moreover, the Anytime TM Emma Cup can be personalized with permanent markers – let your inner artist out!

VIVA's exceptional range of tea products is currently sold online and at select boutiques such as Bergo Designs in Toronto.

About VIVA Scandinavia
Founded in Denmark in 2010, VIVA Scandinavia is a tea-centric brand dedicated to the design and distribution of attractive tea accessories characterized by unique, advanced features. Inspired by the clean, modern heritage of Scandinavian design, the artists and craftsmen of VIVA Scandinavia are known worldwide for the contemporary beauty, advanced functionality, and everyday convenience of their products. Today, the company is headquartered in Toronto with a European subsidiary in Belgium.