Water Disputes- the fight for water
|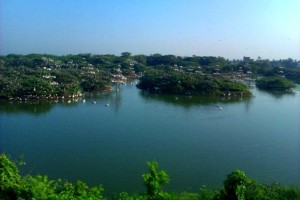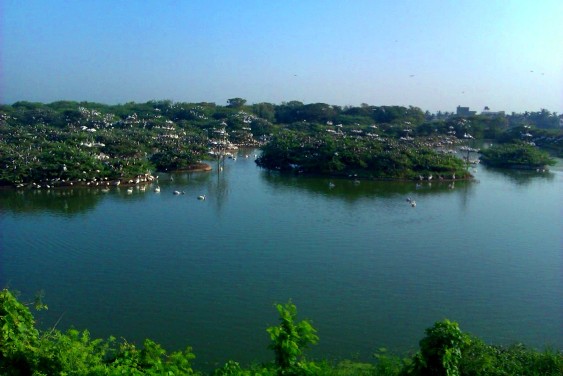 Water is an essential resource without which life is impossible. The major civilizations of the world were established around rivers so access to water would be perpetually assured. But even though the world had moved forward in controlling and limiting access to energy driving resources such as coal and oil, water has not received as much regulation. In case of riparian disputes, the upper basin state naturally has an upper hand and it uses it to its advantage. International disputes are not uncommon but inter-state disputes are also a challenge to any country's federal structure.
The judicious use of water is what future plans and policies must aim at; for at present perhaps water is the most taken for granted resource. What is perhaps absurd is that water which in spite of being recognised as a precious resource is given away for throwaway prices and wastage of water is also not uncommon. To change attitudes and create a culture of conservation and recycling would be the first step towards ensuring water security. Differential pricing of water and periodic review of tariff is also a mandate in the National Water Policy, "Pricing of water should ensure its efficient use and reward conservation."2
Many countries such as India are already water stressed and in future can become water scarce.
Read more on water scarcity here and here
Unlike oil where the majority use is by a country's armed forces (true for any nation), water is used by all sections alike. Therefore, its regulation by a select elite triggers competition and in extreme cases, instances of armed conflict.
As per the website of Ministry of Water Resources, India, following are the current water disputes in India-
Ravi and Beas, Cauvery, Vansadhra, Mandovi and Krishna 1
In India, we have the Inter Water Disputes Act of 1956 which provides for the establishment of a Tribunal in case of a dispute between states.
Some major international water disputes are-
Indus (India and Pakistan)
Jordan (Israel and Jordan)
Tigris Euphrates (Iraq, Turkey and Syria)
Nile (Rwanda, Burundi, Congo, Tanzania, Kenya, Uganda, Ethiopia, Eritrea, South Sudan, Sudan and Egypt)
Ganga (India and Bangladesh)
Mahakali (India and Nepal)
Mekong (China, Laos, Cambodia, Thailand, and Vietnam)
Teesta (India and Bangladesh)
Water disputes/Tribunals in India under Inter State River Water Disputes (ISRWD) Act, 1956 are yet to be settled;
| | | | | |
| --- | --- | --- | --- | --- |
| Sr. No. | Name of Tribunal | States concerned | Date of constitution | Present Status |
|  1 | Ravi & Beas Water Tribunal | Punjab, Haryana and Rajasthan | April, 1986 | Report and decision under section 5(2) given in April, 1987. A Presidential Reference in the matter is before Supreme Court and as such the matter is sub-judice. |
|  2 | Krishna Water Disputes Tribunal -II | Karnataka, Andhra Pradesh and Maharashtra | April, 2004 | Report and decision given on 30.12.2010. Further report given by the Tribunal on 29.11.2013.  However, as per Supreme Court Order dated 16.9.2011, till further order, decision taken by the Tribunal on references filed by States and Central Government shall not be published in the official Gazette. As such, matter is sub-judice. |
|  3 | Vansadhara Water Disputes Tribunal | Andhra Pradesh & Odisha | February, 2010 | Report and decision not given by the Tribunal. State of Odisha has filed an SLP in Supreme Court against the appointment of Justice Sri Ghulam Mohammad, Member of the Tribunal. As such matter is sub-judice. |
|  4 | Mahadayi Water Disputes Tribunal | Goa, Karnataka and Maharashtra | November, 2010 | Report and Decision not given by the Tribunal. |
|  5 | Cauvery Water Disputes Tribunal | Kerala, Karnataka, Tamil Nadu and Puduchery | June, 1990 | Report and decision given on 5.2.2007 which was published vide Notification dated 19.2.2013. Special Leave Petition (SLP) filed by party States in Hon'ble Supreme Court pending and as such the matter is sub-judice. |
Reference: PIB
What is perhaps undermined and not utilised to full advantage is the role of third parties in mediation of water disputes. Any particular party with interests in water resources and belonging to one side will always view the dispute through its narrow lens and therefore, the appointment of a neutral third umpire is of essence and very often the only option in solving potential water conflicts. This is of greater relevance in case of international water disputes.
1. http://wrmin.nic.in/index2.asp?slid=389&sublinkid=388&langid=1
2. http://wrmin.nic.in/writereaddata/linkimages/NWP2012Eng6495132651.pdf