India – Insincere at Paris
|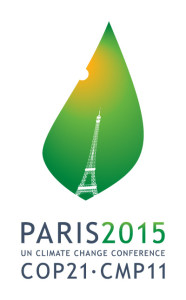 "Unto Heaven be Peace, Unto the Sky and the Earth be Peace, Peace be unto the Water, Unto the Herbs and Trees be Peace"
These lines from Yajur Veda, at the start of India's Intended Nationally Determined Contribution (INDC), set the tone for the complete story of India's stand on Climate Change. INDC documents listed actions a country intends to take, to help achieve the goals that were to be set at the 2015 United Nations Climate Change Conference (COP21) in Paris. Total 147 countries submitted this document, but India's stance in the document and at the conference was unimpressive. It was part-scientific, part-theological and mostly uneven. Even Mahatma Gandhi's thoughts have been used several times, to appeal to emotion, more than the logic. A deeper analysis of India's and the final Paris Agreement sheds light on the unclear vision of Indian government, to control climatic disaster in the country.
India's INDC document was full of references and highlights, which were either counter-productive or inutile. For instance, in a document which needs to emphasize on India's concerns, the government instead highlighted its initiatives like Make in India and Digital India, under the section "Enhancing Energy Efficiency in Industries." But in reality, this "Make in India" campaign, through which industry and manufacturing sectors are expected to expand and meet the demand, will result in more greenhouse gas emissions.
Throughout its INDC document, government highlight projects that have been failure in the past and still don't have a clear roadway for the future or have any scientific backing. Take, for instance, the Jal Vikas Marg project, which promises to establish integrated Waterways transportation grid with a view to connecting all existing and proposed National waterways with road, rail and ports connectivity.But government doesn't have any research data to provide what positive impact this will have on climate.
The Jal Vikas Marg project was first started in 1985, when the Indian Parliament created the Inland Waterways Authority of India. Till 2010, a total of only $170 million was spent on Inland waterways of India. But now the government has proposed to spend more than $60 million in next six years, but on a single project – National Waterway 1 (NW1) between Allahabad and Haldia. This has been done without actually thinking about the viability or the environment impact of National Waterways.
According to a IIT Bombay study of 2005, on "Viability of Inland Land Transport in India", that on NW-1 "Investment should be based on integrated water use for irrigation, drinking and industry and for controlled flow". But instead, government is investing to enable commercial traffic on NW-1. It clearly states that "Given a sector turnover of about Rs 110 crores annually, the sector investment by the government in the 9th plan: Rs 308 crores (Rs 1701 crores, proposed) and in the 10th plan: (Rs 5665 crores, proposed) does not appear to commercially or economically viable, even with projections of the growth of traffic, barring in a few sectors." Just like its predecessors, this government is investing on projects that are not even commercially unviable, let alone have any positive impact on climate change.
But the biggest worry is that numbers presented by government also suggest insincerity for the climate cause. INDC document mentions Atal Mission for Rejuvenation and Urban Transformation (AMRUT), and mentions one of its aims to create "Green space and parks". But when one goes in details of the AMRUT's guidelines and funding, it shows that at the max, only 2.5% of State Annual Action Plan for AMRUT can be used for this. Clearly government isn't really worried about Climate yet.
It is even more staggering, that math presented by government for the cause, also doesn't add up. The environment minister Prakesh Javadekar has advised that around $2.5 trillion will be required for meeting India's climate change actions in the next 15 years, based on commitments made in this document. He goes on to add that developed Nations will provide $100 billion per year to help developing nations like India to mitigate and adapt to the ravages of climate change. But he forgets to mention that this condition is not legally binding on any of the developed nations.
What government has done so far, is that it has pleased the public of India, by taking a strong stance against developed nations, to make case for India's growth aspirations. That was the start & end of Government's strategy for Climate cause. Indian government itself hasn't presented any concrete steps no has made any effort at Paris to get a legally binding plan. Even if the rest of the world wasn't ready to commit, we should have stepped out and commit to something, no matter how small it was. It would have expressed our sincerity and might have even prompted other countries to do the same.
But government of India clearly couldn't do it, since it never raised this issue in public domain or the parliament, to get any kind of consensus. This issue become more critical, since in absence of any legally bindings, the success of Paris agreement, depends on the intent of the future leaders of India and the world. There is no government that can last forever. Today's opposition will certainly become tomorrow's government one day. The future governments are the one who will have to implement the plans agreed today. So taking everyone on board is a must and that is where the government has failed itself and the future generations of India, who will be the victim of climate change.
Author's Bio-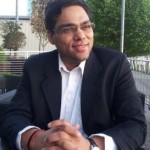 Abhay Sharma: An Engineer by profession, Abhay returned back to India after studying and living in UK for 5 Years. Since his return, Abhay started writing on various issues impacting India. He has several articles published in the Viewspaper and also has a blog called "Thoughts Re-Discovered". Along with his writing hobby, he has been running his own company, as well as working as Project Manager for an IT company.
Disclaimer: The opinions expressed within this article are the personal opinions of the author. The facts and opinions appearing in the article do not necessarily reflect the views of www.GreenCleanGuide.com (GCG) and GCG does not assume any responsibility or liability for the same.