What does Organic Certification Mean?
|
Organic is usually related to natural material, stuff grown or manufactured without artificial chemicals, with no synthetics, or GMOs. Organic food in a farming system avoids the use of man-made fertilizers, growth regulators, pesticides, and livestock feed additives. Irradiation and the use of genetically modified organisms or products acquired by or from GMOs are generally prohibited by organic legislation. Keeping up with new environmental laws and rules, farmers and manufacturers have to take organic certification into strict consideration. It is necessary to increase the market for concerned sellers and paves a way towards eco-friendly services being included in our day to day lives.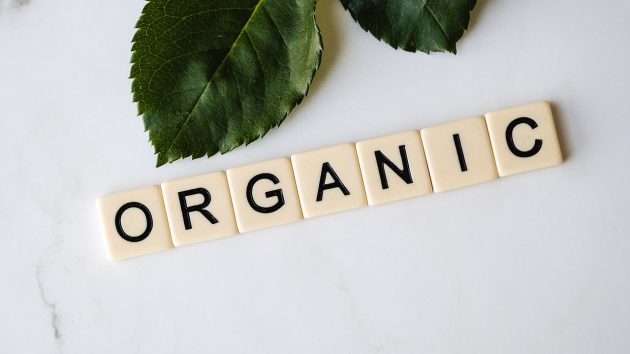 Organic Certifications
Certifications regulate and expedite production and sale of organically raised food to consumers. Every certification has a unique service mark with organic businesses using these for their marketing advantage. Some of the known organic certifications are:
United States Department of Agriculture – USDA (US): With 29 agencies, USDA serves people at more than 4500 locations across the US and abroad. It is responsible for overseeing farming, forestry and ranching industries. It also helps in regulating aspects of food quality and safety, and nutrition labelling.
Quality Assurance International – QAI (USDA accredited): A major USDA organic product certifying agency, QAI is based in US but operates globally. It includes the US, Canada, Japan, Latin America, and the EU.
Nature's International Certification Services – NICS (USDA accredited): Also certified by USDA, this certifying agency is accredited in its ability to evaluate the implementation and compliance of organic producers. It operates globally.
EU Organic Certification (EU): It enforces strict requirements for organic food production and intense control system that requires checks at every phase of organic production chain. The products imported to EU must also have a certificate of inspection provided by a control agency recognized by the EU.
SCS Global Certificate (USDA accredited): One of the first agencies to be accredited by the USDA, SCS certification is an independent international certification that responds to continuously increasing consumer demand for organic foods and products. It has worked with producers for over 30 years.
Ecocert Certification: Conducting inspections in over 80 countries around the world, Ecocert is an independent, accredited third-party that inspects and certifies products, in a specific country, according to regulations recognized by the international community. It is one of the largest certification establishments in the world. It is available in India.
Agricultural and Processed Food Products Export Development Authority – APEDA: It was established by the Government of India under the Agricultural and Processed Food Products Export Development Authority Act passed by the Parliament in December, 1985. It provides financial assistance, information, and guidelines towards development of scheduled products, i.e. products specified under the APEDA Act. Exporters of such products are required to register under APEDA.
States Practising Organic Farming in India
Karnataka, Kerala, Uttar Pradesh, Mizoram, Andhra Pradesh, Tamil Nadu, Madhya Pradesh, Gujarat, Maharashtra, and Sikkim are a few states with an organic farming policy and highest organic produce. While the agro-ecological zones are different in varied regions, policies are applicable everywhere. Total area under organic certification process in India, registered under National Standards for Organic Production (NSOP), as on 31st March 2018, was 3.56 million hectares. This includes 1.78 million hectares for wild harvest cultivation (50%) and 1.78 million hectares cultivable area (50%). Madhya Pradesh has, although, covered the largest area under this certification, followed by Rajasthan, Maharashtra, and Uttar Pradesh, however Sikkim, in 2016, achieved a remarkable distinction of converting the entire cultivable land (more than 7000 hectares) under organic certification.
Basic Parameters that Decide Whether the Produce is Organic
Conservation of soil fertility
Climate and environment protection
Respect of natural cycles and animal welfare
Preservation of biodiversity
Absence of GMOs
Absence of use of chemical and synthetic products
Transparent labelling for consumers
How to Get An Organic Certification label?
To get the label in India (APEDA):
One needs to choose an organic certification agency, fill in and submit their application within one month from the date of undertaking the business. If an exporter fails to do so within this stipulated time, due to sufficient cause, the date can be extended only by the authority.
A concerned agent from the agency will review the application and decide whether or not the product holds ground as per guidelines for authentication. The product must be in compliance with NSOP regulations.
Proper inspections of the site are also arranged. If the product is deemed satisfactory, the authority will issue Registration-cum-Membership-Certificate (RCMC). This registration is one-time registration. For simplification of procedures and ease of doing business, issuance of RCMC has been made online using digital signatures w.e.f. 1st August 2015. The organisation should login to the APEDA website and follow the given instructions.
Total cost of the label is calculated on the basis of application fee, site inspection fee, and an annual certification fee. It ranges between Rs. 10,000 – 60,000 depending upon price of production operation and accredition agency chosen.
What is Green Washing?
It refers to claims by an organization that their products, activities or policies are ethical, sustainable, or environmental friendly when, actually, they are not. In support of the environment, people go out of their way to buy organic produce or products claimed to be manufactured as per organic standards. However, some companies mislead and convey false information about their products under this label.
To know that you are not buying green-washed products, make sure to look out for these five important parameters:
Bypass the packaging and read the label. Be aware of faux-branding.
Look for proof of green practices. USDA, APEDA, or Green Seal certification will help identify which products are truly organic.
Beware of branding. Some companies use earth hues to imply an all-natural vibe.
Don't put your trust in mere slogans. Check ingredients to know more.
Understand what going green means. Read up on labels and certifications, farming practices, and efficient manufacturing.
We should always be aware of what is purchased, consumed and discarded. Let us not forget environmental degradation has great potential to ruin Earth. The question that remains is whether we have the determination to make a transition on our own or if we are forced to make a hasty shift when all other options finally run out.