Wind sector VC funding comes in at $135 million in Q3 2013, project funding totals $3.7 billion
Wind sector sees strong IPO activity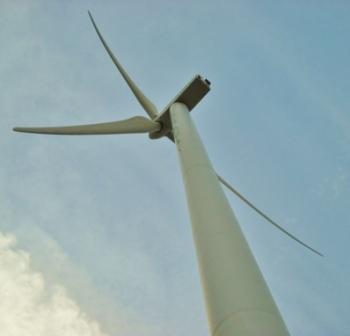 Mercom Capital Group, llc, a global clean energy communications and consulting firm, released its report on funding and merger and acquisition (M&A) activity for the wind sector during the third quarter of 2013.
Wind venture capital (VC) funding dropped slightly to $135 million compared to $210 million in Q2 2013. Total funding in the wind sector came in at $5.6 billion in Q3 2013, including VC funding and other equity financings, debt financings and announced project funding deals.
Mainstream Renewable Power, an independent renewable energy project developer, raised $133 million from Marubeni Corporation making it the largest VC deal this quarter. Brazilian utility Cemig's $621 million investment in project developer Renova Energia, and the $52 million raised by wind developer Rabbalshede Kraft, were the other equity financing deals this quarter.
Announced large-scale project funding in Q3 2013 totaled $3.7 billion in 28 deals compared to $3.2 billion in 24 deals in Q2 2013. There were a total of 59 investors that participated in project funding deals this quarter.
Mercom also tracked more than 5 GW of new project announcements globally this quarter in various stages of development.
"With the capital markets thawing and renewable energy industry maturing – especially wind and solar – we are seeing more IPO activity," commented Raj Prabhu, CEO and Co-Founder of Mercom Capital Group, llc.
This quarter Mercom recorded three IPOs, one each in the United States (Pattern Energy), Canada (TransAlta Renewables) and Brazil (CPFL Renovaveis), resulting in almost $1 billion raised.
There were 14 M&A transactions in Q3 2013, four of which disclosed amounts, totaling $280 million. The top M&A transaction this quarter was the private-equity firm Actis acquiring 60 percent of Atlantic Energias Renovaveis, a Brazilian renewable energy company, for an initial commitment of $169 million. Actis joined existing shareholders Pattac (24 percent) and Servinoga (16 percent), the co-founders of Atlantic. Capstone Infrastructure Corporation, a Canadian infrastructure company, acquired Renewable Energy Developers (formerly Sprott Power) for $70 million. Poly LongMa Energy (Dalian), a Chinese conglomerate focused on conventional and green energy investments, acquired a 75 percent stake in Suzlon Energy's China-based manufacturing subsidiary Suzlon Energy Tianjin, for $28 million. ERG, through its subsidiary ERG Renew, an Italian wind developer and operator, acquired a 100 percent stake in the company Maluni for $13.2 million.
After a blockbuster quarter of project acquisitions in Q2 2013, Q3 dipped to 26 transactions for a disclosed total of $177 million. There have been 79 project acquisitions year-to-date compared to 72 in all of last year.
The largest project acquisition by amount was by Greencoat UK Wind, an investor in operating UK wind projects, which acquired the entirety of the Cotton Farm and Earl's Hall Farm (26.65 MW) wind projects from BayWa for $113 million. Following Greencoat, the U.S. investment management firm BlackRock acquired a 12 MW wind project in Cornwall from Renewable Energy Generation for $39 million. Guris Construction and Engineering Company, a Turkish infrastructure company, acquired the wind projects of Subasi (48 MW), Yaprak (15 MW) and Mugla (70 MW), totaling 133 MW, from Iberdrola for $15.39 million. Nagarjuna Agrichem, an Indian agrochemicals maker, sold off its entire wind power business to an undisclosed investor for $5 million as part of its strategy to consolidate on core business. Goyal MG Gases, an Indian manufacturer and supplier of industrial gases, acquired an 11.2 MW wind project from DLF for $4.9 million.
Of the disclosed project acquisitions in Q3 2013, there were eight project developers that acquired wind projects, seven investment funds, three independent power producers, and one utility.
There are 93 companies, 99 projects and 68 investors covered in this report. The report also includes 39 charts and tables.
Please click here to learn more about the report.

 About Mercom Capital Group
Mercom Capital Group, llc, is a global communications and research and consulting firm focused on cleantech. Mercom delivers market intelligence and funding and M&A reports covering Smart Grid, Solar, and Wind and advises companies on new market entry, custom market intelligence and strategic decision-making. Mercom's communications division helps companies and financial institutions build powerful relationships with media, analysts, local communities, and strategic partners.