WIPPA moves court over Wind Forecasting Rule
|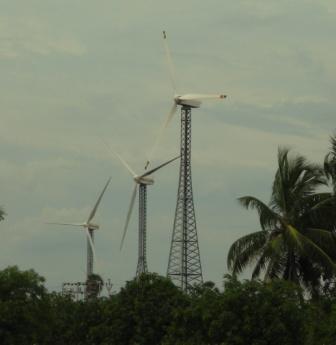 WIPPA or the Wind Independent Power Producers Association has moves the Delhi High court against the CERC (Central Electricity Regulatory Commission) over the recent forecasting order.
The order asked wind power generators to forecast their generation of the next day, every 15 minute with provision for penalties if the actual generation is 30 per cent more or less over the submitted forecast. The rule is applicable only for wind turbines installed after May 2010.
The commission however allowed the producers to change their schedule eight times during the day but wind power producers feel the penalties will negate their profits.
The power producers are asking for more time to comply with the order and in the meantime wish that the penalties be waived off. The government however has already delayed implementing the forecasting rule to promote the industry.
The wind power industry in India has seen sell offs by many firms and decreased investments due to government's decision to remove Accelerated Depreciation (AD) and Generation-Based Incentive which was implemented last year. The new forecasting rule is expected to add to the woes of the industry.
Experts however point out that the rule would lead to better integration of wind power with the grid and mainstreaming power from this resource.
Reference-