325 MW wind farm in Belgium setup by Suzlon Energy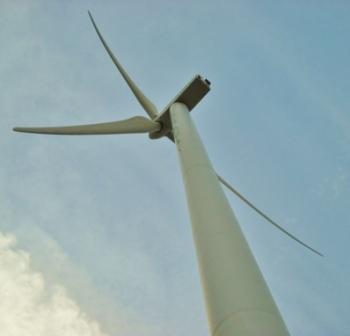 According to the press release, Suzlon Group-subsidiary, REpower Systems SE, installed the last of the 48 total REpower 6M turbines in the Belgian offshore wind farm Thornton Bank.
Andreas Nauen, CEO of REpower Systems SE, said:
"We are very proud to have installed the largest fleet of 6 megawatt turbines worldwide. Thornton Bank confirms the long-term potential of the market. We offer our customers the best technology combined with industry leading experience in building projects in complex and challenging environments."
According to a company statement, ABB and THV Seawind, a consortium between DEME and Fabricom, were among the installation partners.
Suzlon Group was in the news because it ended 2012 as the world's fifth leading wind turbine supplier in terms of marketshare and cumulative capacity based on rankings published by BTM Consult ApS – a part of Navigant Consulting, in its annual 'World Market Update' report.
About REpower: REpower Systems SE, a wholly owned subsidiary within the Suzlon Group, is one of the world's leading manufacturers of onshore and offshore wind turbines.
About Suzlon Group: The Suzlon Group is ranked as the world's fifth largest wind turbine supplier, in terms of cumulative installed capacity and marketshare, at the end of 2012.
Reference;