4 Environmental Certificates to Look for When Buying Products
|
There's no denying that excessive consumerism is terrible for our environment. The making of any product incurs a carbon footprint, from sourcing raw materials to disposing of them at the end of their lifecycle. With the mounting evidence supporting climate change, there's increasing pressure on companies to adopt more eco-friendly means of production.
There is plenty of demand for eco-friendly products, but the problem for consumers is that so many products are slapped with misleading labels and buzzwords like 'organic' and 'natural'. This is where environmental certification can give customers the peace of mind that the products are actually eco-friendly. Environmental certification schemes involve rigorous testing of products to ensure they have a minimum impact on the environment.
Here we look at four environmental certifications to look for when you consumer goods or home appliances.
1. Energy Star Certification
The Energy Star certification was introduced in 1992 to help customers gauge how energy efficient an appliance is. It's a collaboration between the US Department of Energy and the Environmental Protection Agency that encourages businesses to develop more energy-efficient products.
By being energy efficient and wasting less electricity, not only is environmental pollution from electricity generation reduced, but electricity costs are reduced for the consumers and manufacturers as well. Since its introduction, the program has saved electricity that's estimated at 4 trillion kilowatt-hours and reduced over 3 billion metric tons of greenhouse emissions.
Energy Star certifications are given to household appliances such as clothes washers and dryers, dishwashers, dehumidifiers, refrigerators, electronics and lighting solutions such as light bulbs or fixtures. They are also used for a host of other household products such as EV charging stations and heating or cooling products. Example of brands carrying this certification includes BEKO refrigerators.
2. Green Seal Certification
This certification program has a set of science-backed standards and practices that apply to products, services, lodgings, hotels, and restaurants to produce minimal environmental impact. The standards evaluate the lifecycle of products, from sourcing of raw materials, manufacturing to recycling or disposal of the product.
Green Seal has cooperated with many entities in the field of education, hospitality, industry, healthcare, and government agencies to ensure that their facilities are managed sustainably with low carbon footprints. Examples of projects include the City of Chicago Green Hotels Initiative and the Pennsylvania Green Hotels Program.
Green Seal certifies products in categories such as paper products (like sanitary products as well as writing paper), packaging, construction materials, building equipment, industrial and household cleaning products. It also certifies services in hotels, restaurants and cleaning. Examples of certified brands include EcoPure Paints.
3. Cradle to Cradle Certification
The Cradle to Cradle (C2C) certification evaluates products based on the Cradle to Cradle regenerative design philosophy, which aims to minimize waste of natural resources and environmental and social impact.
The certification process involves evaluating products across the following sustainability criteria:
material health
material re-utilization
renewable energy & carbon management
water stewardship
social fairness.
There are five levels of certification including basic, bronze, silver, gold and platinum.
Material health ensures that only the best materials are used for the well-being of people's health and the environment. Material reutilization concerns how materials are reused from one product cycle to another to minimize waste. Renewable energy & carbon management ensures products are manufactured with minimal greenhouse gas emissions and renewable energy sources. Water stewardship recognizes the importance of water as a scarce resource, so encourages minimal waste of water. Social fairness evaluates the impact on people by manufacturing the product.
Cradle to Cradle certifies thousands of products from a diverse range of industries, ranging from clothing, fragrances to cleaners. Examples of products that carry the Cradle to Cradle Certified (C2C) certificate are these Environmentally Friendly office chairs.
4. Safer Choice
The Safer Choice label also falls under the Environmental Protection Agency with the goal of helping consumers and businesses purchase products with safer and more eco-friendly chemicals. The label assures people that every chemical ingredient used in a product has been thoroughly tested by the EPA and is neither toxic to people's health or the environment. The label was until recently, also known as the Design for the Environment label (DfE).
Manufacturers can participate in the program by submitting their products for EPA evaluation under Safe Choice. The products have to meet stringent EPA criteria related to Volatile Organic Compounds (VOC) emissions, sustainable packaging, non-toxic chemicals, product performance and transparency about ingredients.
The Safer Choice certification applies mainly to common household and industrial cleaning products such as dishwashing detergents, floor or tile cleaners, all-purpose cleaners, laundry detergents, and car care products. An example of a brand that carries the label is ECOS laundry detergents.
Author's Bio: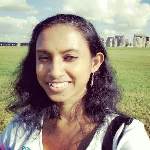 Gandhari Cooray is an engineer and content writer with a passion for learning new things and figuring out life hacks. Her specialty is on writing health, fitness and lifestyle-related topics.