Biju Patnaik airport goes solar
|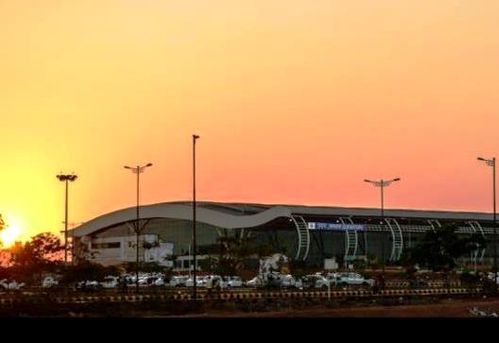 The Biju Patnaik airport is planning to fulfill 100 KW electricity from solar sources to meet its electricity requirements as per reports. The airport has signed a power purchase agreement (PPA) with a Gurgaon-based private firm, Lanco, for setting up the plant. The firm will sell power to the airport.
Solar cells produce direct current electricity from light, which can be used to power equipment or to recharge a battery. When more power is needed, cells can be electrically connected together to form photovoltaic modules, or solar panels. Read more here
"According to the agreement, we are setting up the solar panels at our cost. The panels have already been installed at a cost of Rs 1.5 crore. The electricity generation from the solar panels will meet the day time consumption (about 300-500 units) of the airport terminal," said Lanco project manager Suvendu Kumar Satapathy.
About 360 solar photo voltaic (SPV) panels have been installed near the airport. Each panel will generate 300 W electricity.
"The solar power plant will supplement the power requirement of the airport, which requires 3,000 KW of electricity, to run both the new domestic and proposed international terminals," said airport director Sharad Kumar.
At present, the airport gets 2,000 KW power from 11 KV connection from Central Electricity Supply Utility (CESU).
"By 11 KV connections, we are getting 2,000 KW of power, which caters to the new terminal only. Since the power requirement will increase after the old terminal gets ready for international operation, we will require an additional 1,000 KW. So, with 3,000 KW, the entire airport will get sufficient power supply," said the director, adding that the total electricity load of the new terminal, as of now, is 1,600KW.
Reference and further reading;
Read more on Grid interactive rooftop solar systems
Read more on Dabolim airport, Goa is not complying with environmental norms relating to waste management
Read more on Performance of Airports in reducing their Carbon Footprint
Image credit: Sambit Upadhyay