Climate Change: How Can Wind Energy Help?
|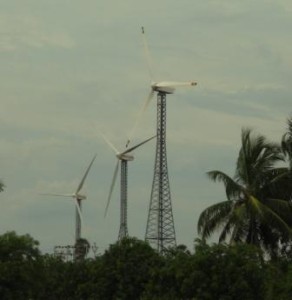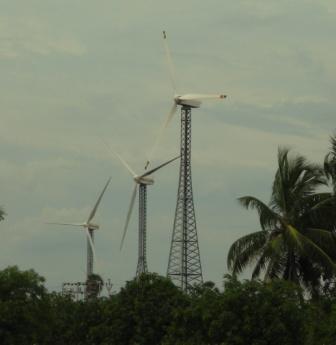 Wind energy plays an important role in addressing climate change on a global level. Many countries around the world have been working hard to reduce their carbon emissions during the last decades. Some of the world's leading markets in the US, Denmark, Australia and the UK recognized the power of clean energy and electricity to reduce carbon pollution.
By increasing the proportion of electricity generated from wind energy we can lower greenhouse gas emissions and reduce our dependency on fossil fuels. Wind farms do not emit greenhouse gases when they generate electricity, in contrast to coal and gas stations. An additional negative side in relation to both coal and gas as sources of energy is the amount of wasted heat that cannot be easily transformed into electricity. Almost half of the energy used to produce electricity from gas and coal is lost during the production process, which is not the case with wind energy.
Wind Energy In Numbers
2015 brought good news for the wind sector and it seems like we will hear much more about this industry. Wind energy assured its place in the future as the inexpensive way of harvesting electrical power. As the emphasis on protecting the environment is growing, wind power is looking better as an option for a sustainable future.
2014 was an exceptional year for wind energy, but 2015 is bringing surprises in terms of leading markets. Data obtained by GreenMatch and the Global Wind Energy Council indicate that China will continue to lead the global market with a share of 40-45%. Additionally, new markets, particularly in Latin America and Africa, will emerge and Europe will continue its steady march towards its 2020 targets.
In terms of numbers and installed capacity, North America is always the hardest to predict. However, existing incentive arrangements and numerous projects planned for 2015 and 2016 in North America are good indicators that the upcoming period will most likely be good for the wind industry in this region. Although 80% of the existing wind power installations are situated in Republican congressional district, it remains the case that energy issues are ideologically positioned in Washington.
When it comes to the Pacific region, Australia is the only contributor to the region's wind energy production. Even though numbers are not reaching their highest potential, Australia's tremendous wind capacities indicate that this market will get stronger.
In the first quarter of 2015 following six countries had more than 10,000 MW of installed capacity including China with 114,609 MW, the US with 65,879 MW, Germany with 39,165 MW, Spain with 22,987 MW, India with 22,465 MW and the UK with 12,440 MW. Looking ahead, the picture is complex across various regions and the rest of 2015 is likely to be good period for wind energy.
Eyes on the Future
Considering all the benefits of wind energy, it is not surprising that it is a fast growing industry. Although initial costs of installation are high, scientists are constantly seeking for ways of reducing prices and developing new solutions. One of them is the usage of existing offshore oil platforms that are nearing the end of their useful life as an installation field.
Latest studies are showing high potential of new types of wind turbines, capable of harnessing stronger and more consistent winds, higher in the atmosphere. Even though these new models are in the testing phase, there are high potential and positive results associated with their development.
Initial costs of installations will most likely fall to compete with the affordable traditional energy sources, as gas, even in low-wind regions. According to the US Department of Energy, future plans are focused on reducing the prices of land-based wind energy down by 18% and the cost of offshore wind energy by 63% until 2020.
While electricity from onshore wind farms is already cheaper than conventional power in an increasing number of markets, relatively high costs remains the biggest challenge for offshore wind development. In today's rapidly shifting environmental and energy policy landscape, an important goal of the wind industry is to be pricing competitive with fossil fuels and affordable for not only commercial but domestic markets.
Author's Bio: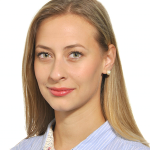 Anja Duric is communication specialist based in Denmark. She is freelance writer for web portals with sustainable values in its core and aim to help people understand the importance of switching to renewable energy sources.