CWET in collaboration with NEDCAP is setting up a Wind Monitoring Station at Sorlagondi, Andhra Pradesh
|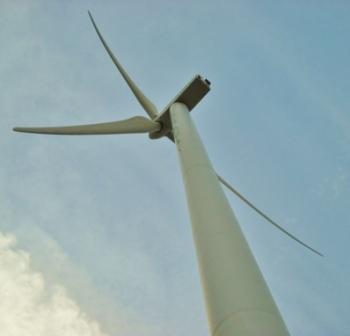 Centre for Wind Energy Technology (CWET) in collaborating with Non-conventional Energy Development Corporation of Andhra Pradesh (NEDCAP) is setting up Wind Monitoring Station at Sorlagondi in Nagayalanka mandal.
CWET is as an autonomous research and development institution by the Ministry of New and Renewable Energy (MNRE), Government of India.  It has been established in year 1998. CWET has a Wind Turbine Test Station at Kayathar with the technical & partial financial support by DANIDA, Government of Denmark.
NEDCAP is state government owned company established to promote research and development in the field of Non-conventional energy sources. NEDCAP is also a designated agency to coordinate, regulate and enforce the provisions of the Energy Conservation Act 2001 in the state of Andhra Pradesh.
The maiden project was aimed at estimating the source of wind energy on the coastline in Diviseema. Installation of 100-foot high mast, anemometers is currently on.
Once operational, it will provide hourly data which will be co-related with Indian Meteorological Department data before confirming the possibilities to tap the wind power.
This will be of use to project developers who are interested in setting up wind power projects. However, the compilation of data and final report will take two more years.