Economic importance of Emblica officinalis
|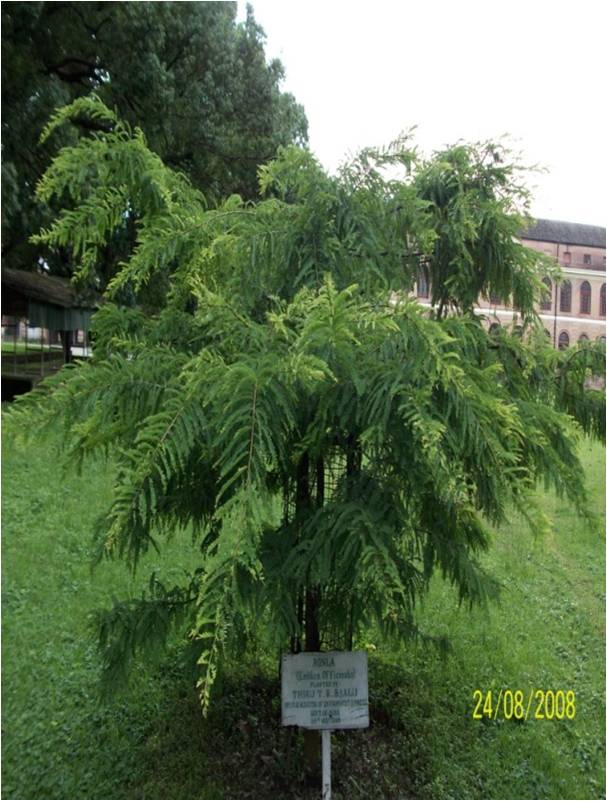 Kingdom : Plantae
Division : Angiospermae
Class : Dicotyledonae
Order : Geraniales
Family: Euphorbiaceae
Genus:  Emblica
Species: Emblica officinalis
Common name: Amla
Origin: India
Description: The tree is small to medium sized, reaching 8 to 18 m in height, with crooked trunk and spreading branches. The leaves simple, sub-sessile and closely set along branchlets, light green, resembling pinnate leaves. The flowers are greenish-yellow. The fruit is nearly spherical, light greenish yellow, quite smooth and hard on appearance. The taste of Indian gooseberry is sour, bitter and astringent, and is quite fibrous.
Economic Importance:
Fruit sour and astringent, cooling, diuretic, laxative, eaten raw or cooked, also pickled, a rich source of vitamin C ; containing as much vitamin C a orange juice. Seeds yield a fixed oil. Fruits, bark and leaves are rich in tannin.
Popularly used in inks, shampoos and hair oils, the high tannin content of Indian gooseberry fruit serves as a mordant for fixing dyes in fabrics. Amla shampoos and hair oil are traditionally believed to nourish the hair and scalp and prevent premature grey hair.
Wood is used for making agricultural implements, poles, and inferior quality furniture.