First Ever BEE Five Star Label for a Shopping Mall
|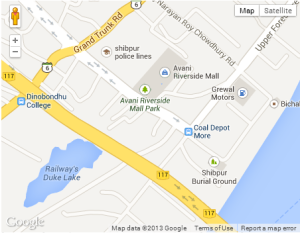 BEE 5 star rating is being awarded to Avani Riverside Shopping Mall, Kolkata and it will become the first ever shopping mall in the country to get a BEE 5 star label.
This mall, spread over 600,000 square feet area has achieved an EPI(Average Annual Energy Performance Index) value of 185.62 kWh/sq. m/annum in comparison to the Business as Usual Shopping Mall EPI of 400 kwh/sq. mtr/ annum.
For this, it implemented various energy efficiency measures like integration of day light, use of sensors & controllers, waste energy recovery wheel etc.
BEE, a statutory body under the Ministry of Power was created in March 2002 under the provisions of the country's 2001 Energy Conservation Act.
BEE has developed a voluntary Star rating programme for commercial buildings, which is based on the actual performance of a building in terms of its specific energy usage in kwh/sqm/year.
These labels indicate the energy efficiency levels through the number of Stars highlighted in colour on the label. The BEE Star Labels include a Star Rating System that ranges from One Star (least energy efficient, thus least money saved) to Five Stars (most energy efficient, thus most money saved). Such labelling is mandatory for air-conditioners, frost-free refrigerators, distribution transformers and tubular fluorescent lights.
So far, more than 150 buildings have been awarded star label under various building categories, which has resulted in about 50 MW avoided capacity.
Adoption of the scheme by all commercial buildings would have a greater impact on the overall economy in view of power supply-demand shortfall that our country is currently facing.
Reference;
PIB
Read more on Green Buildings
Image credit: Google Maps