Five PSUs to set up mega solar power project in Rajasthan
|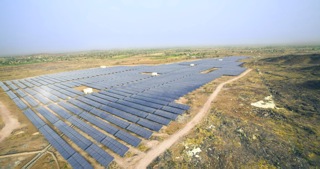 Five central public sector undertakings intend to set up a solar power project with a total capacity of 4,000 mega watts. The five PSU's are BHEL, Power Grid Corporation, Satluj Jal Vidyut Nigam, Solar Energy Corporation, and Hindustan Salts as per reports.
The project will come up at land belonging to Hindustan Salt at Sambhar in Rajasthan.
The project will be a joint initiative of the Heavy Industries Ministry and the Ministry of New and Renewal Energy and approval to set up a special purpose vehicle will be sought from the Union Cabinet. A senior Government official said this project would benefit the companies concerned in many ways, apart from financial gain on the basis of equity participation.
The total desert area in the State is over two lakh sq. km. Also, 60 per cent of the land in the State is arid and semi-arid. The Government aims to augment solar power capacity to 20,000 MW by 2022 from the current capacity of over 1,600 MW.
Rajasthan has also plans to increase implementation of the solar pump scheme under the National Solar Mission. The state government had announced a decision to install 10,000 solar pumps across the State during the current financial year.
Reference and further reading;
Rajasthan may get more assistance under clean energy fund for solar pumps