Food Security Ordinance
|
We covered the proposed food security bill in detail earlier. You may view it here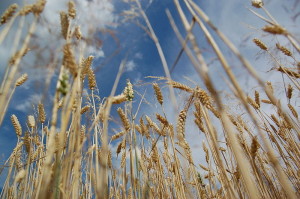 It is a shame that the bill could not be passed properly in parliament and an ordinance had to be resorted to. One would expect parties to show solidarity for such crucial schemes but alas! Amendments to the bill maybe necessary but blatant opposition for the sake of opposition does not make much sense.
Anyhow, let's examine some of the key aspects of the ordinance. One of the major points of criticism is of course the identification of beneficiaries under the scheme. While the central government has decided the percentage of population that will get benefits, the number of households to be identified is a task that the state government has to complete, until then the present method shall prevail. This is precisely why this scheme is being criticised as a lollipop and a poll gimmick and denotes lack of seriousness on part of the government. This is why none of the schemes work in India because there is a lack of planning at the first stage itself. The central government has formulated a scheme without knowing who will actually get benefit, then asks the state government to identify all eligible households within 180 days and if you can't identify within the same period, no worries, let's continue the present system.  Without knowing the exact number of households (which God alone knows when it will be completed) the funds will have to be allocated on estimates and voila- the massive corruption under present PDS scheme will continue to thrive.
A better way would have been to identify households first and then go about implementing the scheme but the government seems to be in a hurry (election year approaching, not much to show dilemma). Earlier the proposed bill also had general households but now Antyodaya and priority households will be benefitted. This again leaves room for doubt as food security is something every citizen should get and it also leaves room for arbitrary decisions and failure to identify proper households (pay some money to the official and get your name in priority list is not unheard of).
 The table summaries key aspects of the ordinance.
Cost sharing: Centre will provide food grains. State governments to implement schemes under section 4(pregnant women), 5 (Children), 6 (Children suffering from malnutrition) in manner prescribed by central government.
Right to Food Security: Every person belonging to priority households and Antyodaya scheme.

Pregnant women to get nutritious meals free of charge till 6 months after pregnancy from anganwadis and Rs. 6000 maternity benefits.

Midday meal: Children to get freshly cooked nutritious meals everyday in schools except holidays; in govt. schools aided and local bodies schools.

Facilities for drinking water, sanitation etc.  A child from six months to six years to get age appropriate meal. Child up to the age of 14 to get one mid day meal. Provision for support to malnutrition children.

Women empowerment- Women above 18 years to be the head of the household for ration cards purposes and where women is below then male member to be head until woman attains maturity.
Special Groups:

Special focus on remote and hilly and tribal areas , vulnerable groups.

Rates: Eligible households will get food grains at cost of Rs3 per kg of rice, Rs. 2 for wheat and Rs 1 for coarse grains for up to three years and revised prices after that.
Food Commission – State commission and grievance redress mechanism has been put into place.
Nutritional Standards- Fixed and specified under Schedule II
One laudable step however is the women empowerment section. The women will be the head of the household for ration card issue and if in a household, she is not of age then male member will be the head for issue of ration card but only until such time till the women attains the age of 18years. This is a very significant step and perhaps will determine how successful the scheme will be once the food grains are actually delivered to the doorstep. The problem with making male members head of households is that they tend to splurge it on alcohol or divert the resources. This method was also used successfully in Brazil which has seen some degree of success implementing the cash transfer schemes.
Incidentally, the transparency mechanism will make use of among other technologies Aadhar, a scheme that has been much criticised and is not yet fully operational. We covered it in detail here.
However, even though it is a watered down version and has been implemented in a hurry (the opposition parties are not wrong when they say they wish to seek amendments), it is still a good step. India must move towards food and nutritional security as soon as possible. A government has to prevent hunger deaths; there is no room for debate here. Let's keep our fingers crossed and hope the finally passed bill is a more improved version.