State law can't prevail over Central law on Sand Mining: National Green Tribunal
|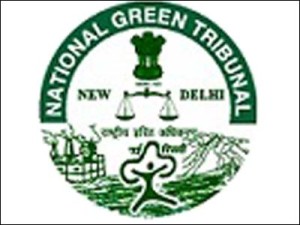 National Green Tribunal (NGT) on 28th November 2013 ruled that state law can't prevail over central rules on sand mining.
NGT gave this judgment by dismissing the Madhya Pradesh government's plea that its district level environmental committees be treated as competent authority for grant of clearance for such activity.
A bench headed by NGT Chairperson Justice Swatanter Kumar refused to modify its 5th August 2013 order banning illegal sand mining across the country.
The NGT bench stated that according to central law, Environmental Clearance (EC) can be granted only by Ministry of Environment and Forests (MoEF) and State Environment Impact Assessment Authority (SEIAA).
In its 5th August 2013 order, the tribunal had held that removal of sand without having requisite clearance from either MoEF or SEIAA, as per the area of the mining site, shall be illegal.
According to central law, sand mining on land measuring five hectares or more requires environmental clearance from MoEF, while clearance for areas less than that is given by SEIAA.
What is National Green Tribunal (NGT)?
The National Green Tribunal has been established on 18th October 2010 under the National Green Tribunal Act 2010 for effective and expeditious disposal of cases relating to environmental protection and conservation of forests and other natural resources including enforcement of any legal right relating to environment and giving relief and compensation for damages to persons and property and for matters connected therewith or incidental thereto.
It is a specialized body equipped with the necessary expertise to handle environmental disputes involving multi-disciplinary issues.
The Tribunal shall not be bound by the procedure laid down under the Code of Civil Procedure, 1908, but shall be guided by principles of natural justice.
The Tribunal's dedicated jurisdiction in environmental matters shall provide speedy environmental justice and help reduce the burden of litigation in the higher courts. The Tribunal is mandated to make and endeavour for disposal of applications or appeals finally within 6 months of filing of the same.
New Delhi is the Principal Place of Sitting of the Tribunal and Bhopal, Pune, Kolkata and Chennai shall be the other 4 place of sitting of the Tribunal.
Image credit: MoEF