How Did Environmental Jurisprudence Evolve…
|
In 1982, in Warren County, North Carolina, USA, a landfill was created to bury 60,000 tons of PCB-contaminated soil. PCB (Polychlorinated biphenyl) is a highly toxic and a persistent organic pollutant, which was widely used in dielectric and coolants. This PCB Landfill was situated near the community of Afton which was primarily consisted of poor minority community. Even after arduous efforts including litigations and petitions, citizens of Warren County were not able to deter government efforts to stop the dumping of PCB in this landfill.
So in the end, the citizens of Warren County took up protests and laid in front of the dumping trucks to stop their communities from becoming "sacrifice zones" for dumping hazardous wastes. Although the protests did not stop the trucks from rolling in and dumping their toxic loads, the marches, demonstrations, and jail terms let to the rise of Environmental Justice Movement.
According to the United States Environment Protection Agency (EPA), Environment Justice is the fair treatment and meaningful involvement of all people regardless of race, color, national origin, or income with respect to the development, implementation, and enforcement of environmental laws, regulations, and policies. Principles of Environment Justice include (but are not limited to) full and fair compensation to citizens due to environmental damages, polluter pays principle, precautionary principle, balanced & ethical use of resources and universal protection from nuclear testing. After the warren protests, the government of USA realised that Environment Justice is the need of the hour.
The need for environment justice for India becomes important for three main reasons. Firstly, India is on its way to becoming the world's largest producer of rubbish. According to Central Pollution Control Board report of 2012, India's 60 cities 1,27,486 tonnes of waste per day. The Energy and Resources Institute has predicted this with the rise of India, the waster generation here will increase by five-fold. Hence, we need a clear waste management policy, and we need it now.
Secondly, India is also becoming the world's favorite dumping ground. When Spain decided to make Barcelona "green" and clear its lands of waste, 3.7 metric tonnes of Barcelona's garbage — from shredded plastic carry bags to used diapers and napkins, arrived at Tuticorin Port in August 2009. For Western Nations, Indian has even become a favorite dumping ground for their e-waste. Hence, India and Indians needs to take a stand against this Environment Injustice that it's causing to itself.
Thirdly, India is seeing a rise in the number of conflicts due to socio-environment conflicts. Whether it's the conflicts against hydro-power projects like that seen in Narmada BachaoAandolan or the fishermen protest against the Kundakulam Nuclear Power Projects, India is a seeing a lot of Warren County-like protests. In the recently published results by Environmental Justice Atlas, India tops the world amongst 133 monitored countries, reporting the most number of reported cases of socio-environmental conflict.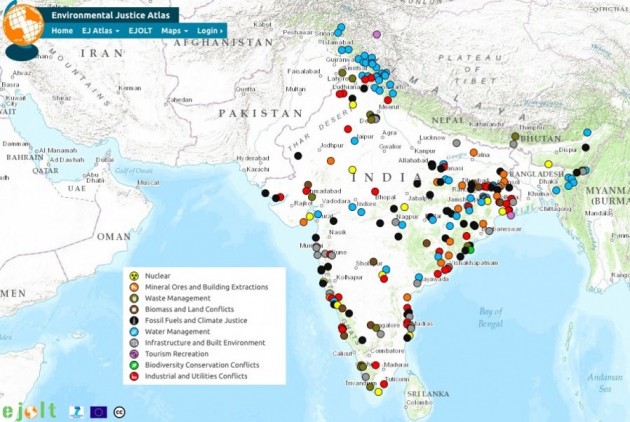 Indian legal system itself provides a framework to provide Environment Justice to its citizens. In a legal case, Subhash Kumar v. the State of Bihar, the Supreme Court observed that "The right to live is a fundamental right under Article 21 of the Constitution, and it  includes  the right of enjoyment  of  pollution-free  water  and  air  for  full  enjoyment  of  life.  If  anything  endangers  or  impairs  that quality  of  life  in  derogation  of  laws,  a  citizen  has  the  right  to  recourse  under  Article  32  of  the Constitution…"
A study published by Justice B.N. Kirpal for United Nations Environment Program (UNEP) concludes that in India, most of the work to uphold the principles of Environment Justice have been done only by the judiciary. The legislation and the government of India have been mostly found lacking in dealing or even highlighting this issue. This becomes more evident from the fact that in the highly promoted program called Swachh Bharat, there is no mention of Environment Justice. While the courts are providing rights to reparations from corporates, the government of India has taxed citizens to pay for cleaning its cities.
There is an urgent need for the Indian Government to change its stance to the issue of Environment Justice and tackle the issue by using the courts assigned powers to fine polluters. This might be the only chance we have to provide justice to India and its citizens.
Further Reading-
https://greencleanguide.com/environmental-jurisprudence-in-india-part-1/
Author's Bio-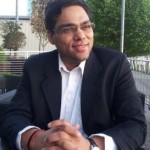 Abhay Sharma: An Engineer by profession, Abhay returned back to India after studying and living in UK for 5 Years. Since his return, Abhay started writing on various issues impacting India. He has several articles published in the Viewspaper and also has a blog called "Thoughts Re-Discovered". Along with his writing hobby, he has been running his own company, as well as working as Project Manager for an IT company.
Image credit: Environment Justice Atlas