Gamesa reaches 1GW commission capacity in India
|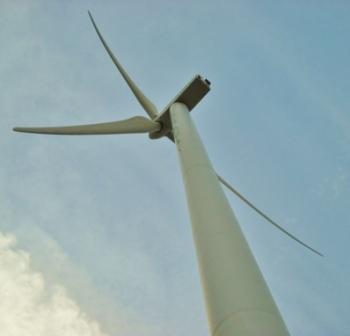 As per press release, Gamesa has commissioned 1GW of capacity since its operations began in India.
"Thanks to a broad product range, tailored to the market's specifics, and the company's experience and know-how as wind farm developer, Gamesa has managed to establish itself as the country's leading OEM, with a particularly strong position among independent wind energy products", according to Ramesh Kymal, President and Business CEO of Gamesa's Indian operations.
As per BTM Consult, in 2013 Gamesa was the top-ranked OEM in India with a market share of 19%, outperforming local manufacturer Suzlon for the first time in a market which emerged as Asia's second largest – and the world's third largest – in 2013 in terms of capacity installed (1,987 MW). In 2013, India represented 22% of total group revenue.
The future of wind power in India is highly optimistic as the country will soon also have a National Wind Mission. The National Wind Energy Mission (NWEM) would provide incentives for investment, land clearances and regulate tariffs.
 Globally, China is one of the leading countries with 92GW of capacity added the previous year.
The Global Wind Energy Council (GWEC) is its report on 2013 market statistics said that a total of 318,137 MW were added in wind power which is an increase of nearly 200,000 MW in the past five years.