Green Consumerism- Your Shopping Decisions Can Save the Environment
India has witnessed a great degree of modernization and industrialization post independence because of its free enterprise policies and socialist planning. It was in the 1990's that the shift towards more liberal measures like deregulation of the industries, privatization of state-owned firms and reduced control on foreign investment and trade accelerated the growth of the economy. India has been amongst the top 10% fastest growing economy since 1991. According to World Bank's report published in January 2015, Global Economic Prospects it has been forecasted that India would witness an acceleration in its economic growth irrespective of the slowdown being faced by the world economy to the extent that it may surpass China by 2017 to become the world's fastest growing economy. According to Asian Development Bank, the country will see an explosion in the number of middle class in the decades to come, increasing to a whooping 1.4 billion by 2050. A 2007 study predicted that India would witness a threefold increase in the income levels in the next two decades and will become the fifth largest consumer market by 2025.
With the increase in per capita income the purchasing power of the people has enhanced too, leading to changed patterns of consumption. The load on the environment due to unsustainable conventional methods of the industry and growing awareness amongst the people has contributed in increasing the willingness to pay for environmentally sound products and resort to green consumerism. People are now increasingly becoming more aware and trying to shift their consumption preferences to environmentally benign products which has forced companies to increasingly change their habits, a study of 2009 about the attitudes of Europeans towards sustainable and green consumerism showed that 80% of the people in a sample size of 26,500 respondents believed that the impact of the product on the environment was an important criteria for them to buy a product.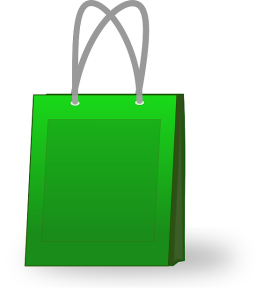 Business enterprises too have risen up to the occasion as a response to growing green consumerism and responded well to the environmental challenges being faced by the world. The American Marketing Association has defined green marketing putting three aspects into perspective. According to the definition, green marketing is –
the marketing of products that are presumed to be environmentally safe;

the development and marketing of products designed to minimize negative effects on the physical environment or to improve its quality; and

the efforts by organizations to produce, promote, package, and reclaim products in a manner that is sensitive or responsive to ecological concerns.
Developing and developed countries both have taken environment as an important aspect in growth. Governments of many countries have come up with many treaties and laws for their rising concern for the need of green marketing and attempted to regulate actions of the business enterprises. For example, in the United States extensive documentation has been done, examining the issues related to green marketing by the Federal Trade Commission and the National Association of Attorneys-General. The Public Trust Doctrine, checks the utilization of any resource which is considered as property of the commons, Precautionary Principle and Polluter Pay Principle too are principal components to assure sustainable development.
Indian constitution too emphasizes on the need to protect environment. Laws like The Water (Prevention and control of pollution) Act, 1974, The Air (Prevention and control of pollution) Act, 1981are amongst the stringent legislations by the Indian constitution for the protection of the environment. For easy identification of environmentally safe products in order to increase awareness amongst the consumers, the CPCB (Central Pollution Control Board) and Ministry of Environment, Forest and Climate Change in 1991 had launched the eco-labeling scheme known as the Ecomark.
The Product categories covered under Indian Ecomark Scheme are-
Paper
Food Items
Lubricating Oils
Packaging Materials
Architectural Paints and Powder Coatings
While the governments of the nations are taking steps to inculcate sustainability in goods production and consumption, it is also a responsibility of the consumers they should stand up to. Earth has got very limited resources with which it has been trying to cater to man's unlimited demand but Earth is not a resource at man's disposal. In today's world every individual has the freedom of choice and it is here where consumers need to use this power of theirs as means to safeguard the degrading environment.
Industries and business firms should demonstrate their social responsibility and set the right sustainable objectives, comply with regulations, provide adequate amount of environmental information, eliminate avoidable packaging, set affordable prices and involve greener distribution practices. Indian business firms have assisted greatly in achieving sustainable development goals for example, the R&D Centre of Indian Oil is involved and geared up to develop eco-friendly lube formulations that are biodegradable, the company has also invested about Rs. 7000 crores in its refineries to develop green fuel projects, Wipro Infotech had launched environmentally friendly computer peripherals, etc .
Consumers too need to play an important role in order to achieve sustainability. Consumers can do their bit by buying eco-friendly products with eco friendly packaging, check for the carbon footprint of the product, buy natural and herbal products as much as possible and make sure that the product's whole life cycle is sustainable. India has been long aware about the perks of using natural, herbal products due to its ayurvedic heritage and recent awareness amongst the Indian consumers has further enhanced green consumerism in the country.
The DuPont Green Living Survey administered by TNS Global, depicted in its report that majority of Indian consumers were familiar with green products and had the confidence that green products were better for the environment and felt that bio-based ingredients enhanced their desirability for the product. According to a survey conducted in Canada, France, China, India, Germany, Russia, Mexico, the UK and the US by the GlobScan and National Geographic society in 2008 consumers in all countries felt more empowered when it came to the environment and taking actions in their daily lives to reduce the waste produced and their consumption. Another study showed that 19% more Indian consumers desired product safety with respect to their global peers in Brazil, China, Germany and the U.S. and 25% more Indian consumers believed that price is not a barrier and they are likely to pay more for eco-friendly products than their global counterparts. The Greendex Survey carried out by the National Geographic Society stated that in a list of 17 countries, Indian consumers ranked at the top in showing preference for green products. In fact India, since 2008 has had the highest Greendex score.
Brundtland Commission had correctly stated in 1987 that "Sustainable development is the development that meets the needs of the present without compromising the ability of future generations to meet their own needs". Consumer's awareness about eco-friendly products and their environmental impacts affect their green consuming behavior and this growing feeling of responsibility for the environment needs to be tapped for a healthier environment for us and for the generations to come.
References-
http://blogs.wsj.com/indiarealtime/2015/01/14/world-bank-india-set-to-become-worlds-fastest-growing-big-economy/
http://gbr.sagepub.com/content/5/2/187.short
http://www.uow.edu.au/~sharonb/STS300/market/green/article2.html
http://www.legalservicesindia.com/article/article/environment-and-sustainable-development-1853-1.html
http://www.integraluniversity.ac.in/12052010/p.b_kamal.pdf
http://14.139.58.2/ejournalver2/abstract/year2010/volume3/PavanMishraandMs.PayalSharma.pdf
www.ccsenet.org/journal/index.php/ijbm/article/viewFile/10821/7676
http://www.zenithresearch.org.in/images/stories/pdf/2011/Sep/20.Vol_01_Issue_05%20SUDHIR%20SACHDEV%20ECO%20FRIENDLY.pdf
http://switch-greenretail.in/publication/article-on-green-products/wppa_open/
http://webdoc.sub.gwdg.de/ebook/serien/e/CORE/dp2007_58.pdf
http://www.diva-portal.org/smash/get/diva2:553342/fulltext01
http://indianresearchjournals.com/pdf/IJMFSMR/2012/September/9.pdf
About The Author
Anushua.Chowdhury
Anushua is currently pursuing her masters in Environment Management from Guru Gobind Singh Indraprastha University, Delhi having completed her graduation in chemistry from Sri Venkateswara College, University of Delhi. She did her schooling from Ann Mary, Dehradun which instilled in her the passion for environment. She has particular interest in energy and water pollution domain and loves to read and write about researches in the field of science.