Why it is better to grow your own organic food
|
As the novel coronavirus (Covid-19) spreads its reach across the globe, people are forced to stay indoors in view of the lockdown enforced to keep them safe. With no immediate cure in sight, staying indoors is the safest option people have to shield themselves from the pandemic.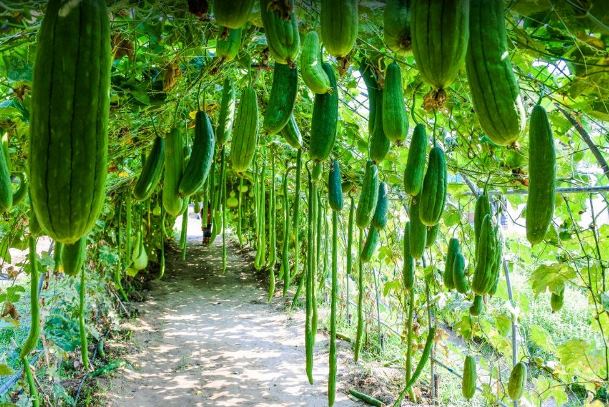 Nevertheless, the deluge of videos on social media about men and women taking to activities like cooking and gardening suggests that they are not shying away from using the time on their hands more productively. If you look at the cooking videos that millions of people are posting every day, you will realise how they have become more self-sufficient in not just cooking their food, but also growing it. If there is a positive to the lockdown restrictions, it is that people are understanding the importance of growing and cooking their own food, especially organic produce.
The trend of growing one's own food has gained traction over the last few years and was spurred by concerns over global hunger and rising malnutrition in the world. There are numerous economic, health and environmental problems which can be solved if more and more people start growing their own food. For starters, if you grow your own food, you will get the freshest form of produce. It means that your vegetables and fruits won't be undergoing chemical processes to be kept fresh for days. The food on your plate will be packed with various nutrients like minerals and vitamins among other nutrients. What people don't realize is that gardening can be a great way to stay active. This is especially for those who cannot frequent gyms and even right now when you are forced to stay indoors because of the pandemic. According to research done by the University of New Hampshire, gardening boosts the immune system and cardiac health.
Another advantage of being self-sufficient and growing organic produce is that you end up saving money. By spending just a few bucks on raw materials like seeds and supplies, you can sow plants which will yield fruits and vegetables for years to come. Lastly, organic produce is also beneficial for the environment. By choosing this option, you are controlling the number of chemicals and pesticides which come in contact with your food and thereby enter the food chain.
Unlike what many people say, growing organic produce is not rocket science and you do not need acres of land. In fact, you can easily grow ample food organic to feed yourself and your family with a small kitchen garden. Managing director of Harvard Medical School's Center for Health and the Global Environment Kathleen Frith suggests the following tips for those interested in starting a kitchen garden:
It's okay if you start small. You can begin by planting things which you like to eat.
While choosing a location for your kitchen garden, make sure that the spot gets at least six hours of sunlight during the day and the plants can be watered easily.
You should consider using a raised soil bed for your kitchen garden so that you can regulate the nutrient-soil blend.
If you feel you need some guidance, try talking to local farmers or other people in your city who have kitchen gardens to get an idea about what grows well in your area and weather conditions.
There are a number of vegetables and fruits which you can easily grow in a kitchen garden. For example, if your kitchen gets a lot of sunlight then cucumbers are an ideal choice. They also don't take a lot of space as the plant grows vertically. Then there are carrots and radishes, which are packed with vitamins and are great additions to salads. Another option which you have is bell peppers. These require a well-drained soil high in organic content. Lettuce and beets are other nutritious vegetables that you can grow. Not to forget, herbs like parsley, mint, coriander, chilies and basil are all-year plants which are useful throughout the year.
If you are worried about how to make the soil more fertile without the use of chemicals, don't worry for you can always turn waste into compost. Compost is the decaying organic waste which is turned into a fertliser naturally by microbes and bacteria. Composting is a simple four-step process:
Pick out a spot for composting. It can be in a kitchen, balcony or terrace, although it is better if composting is done outdoors.
The next step is to segregate your waste. Put edible kitchen waste like peels, food and pulp in one container and dry waste like packaging materials, dry leaves, newspaper, sawdust and other scraps in a separate one. Put a lid on both the containers.
Next, choose a container for composting. It could be anything like a tub or a bucket and then drill holes at different levels for the air to pass. As a precaution, keep a plat at the bottom of the container to avoid any spilling.
Now, fill the container with dry and wet waste in alternate layers. Keep adding soil every week. The compost will be ready for use in two to three months.
There are various advantages that are linked to eating locally grown produce. For instance, when you eat local food, you also reduce the industry's carbon footprint. If you eat local produce, it means that your food hasn't traveled miles or been exported from another country. This reduces food miles and consumption of fuel, thereby cutting down on carbon dioxide emissions. In addition, when you eat local produce, it also benefits farmers growing those products by way of good sales. Therefore, these farmers would not have to sell their land to developers and the city's green cover would not suffer due to unnecessary urbanization.