They say that if you travel far enough, you will meet yourself. The earth is our cradle; it gives us the peace, space, and beauty to become whole, and is large enough to travel as far as we need until we meet our old selves again.
I Share Hope is a podcast that shares true and inspirational stories of hope – stories of people overcoming seemingly insurmountable obstacles, stories of forgiveness, and stories of kindness and generosity. We have discovered that most of the people we talk with find hope and inspiration through nature. To honor this hope and inspiration the earth provides us, please enjoy these pictures of our podcast guests living in peace amongst nature.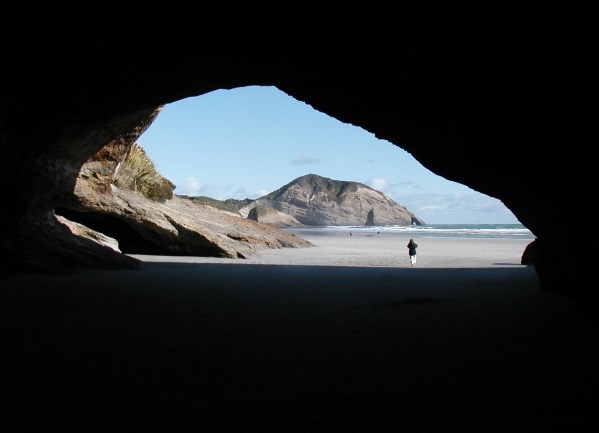 Wharariki (pr. Farareekee) Beach on the northwest corner of South Island, New Zealand is one of the most spiritually powerful places I have ever been. Hiking a mile or more into it, we found white sands sculpted by wind into patterns like wood grain, gigantic arches and buttresses of sandstone rising from the sea, seals playing in pools, and a shoreline pocked with sea caves and laden with rocks of amazing variety and color. –Steven Callahan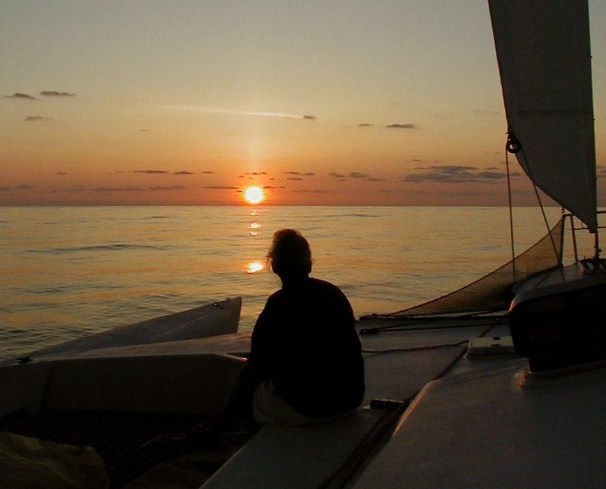 In a wonderfully peaceful and calm moment offshore between Bermuda and the US, the sea still gently breaths while taking on the copper tones of sunset. Sailors relish these moments, knowing that ever-changing conditions will bring stiff and sometimes even fearsome winds and seas, and reminding them the world and life is primarily fluid. – Steven Callahan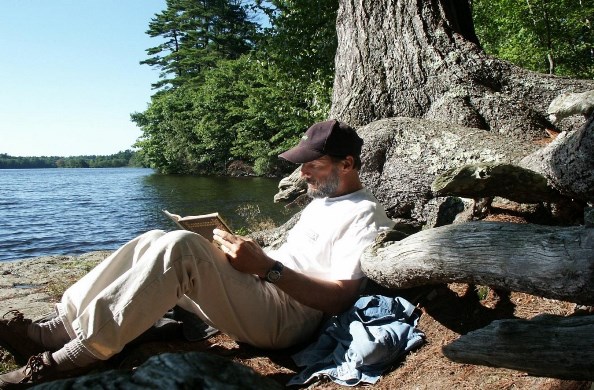 While living in an in-town efficiency apartment, I found a bucolic respite along the Union River and Leanard Lake in Maine.  Being in nature inspires ideas, which I capture in a notebook while basking in a welcomed spring warmth. – Steven Callahan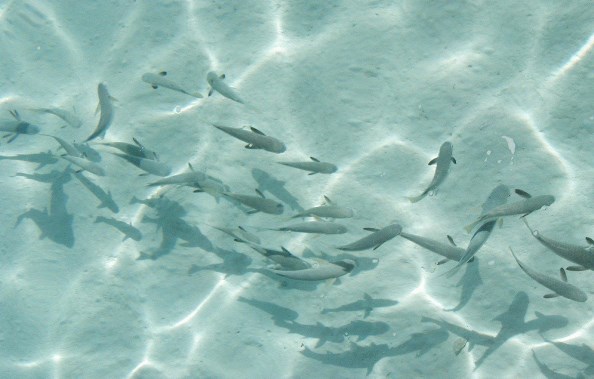 A fish squadron glides elegantly across the shallows of the lagoon of Rangiroa in the Pacific. Through narrow passages, one reaches vast lagoons within atolls. They are festooned with corals and rich with life.  – Steven Callahan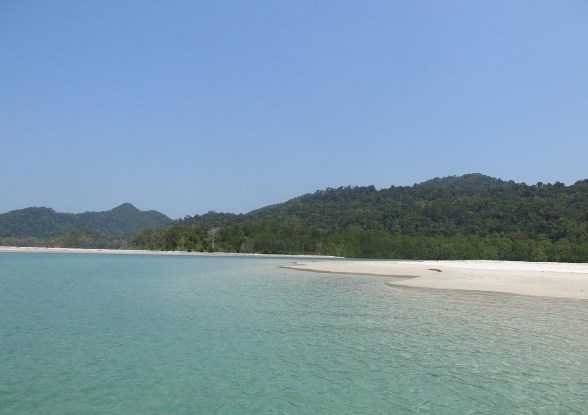 The Mergui  Islands are circled with white sand that embraces the most lush and wild vegetation I've ever seen. Mostly rainforest and mangroves, which are habitat for wildlife and very few humans. – Cristina Gabetti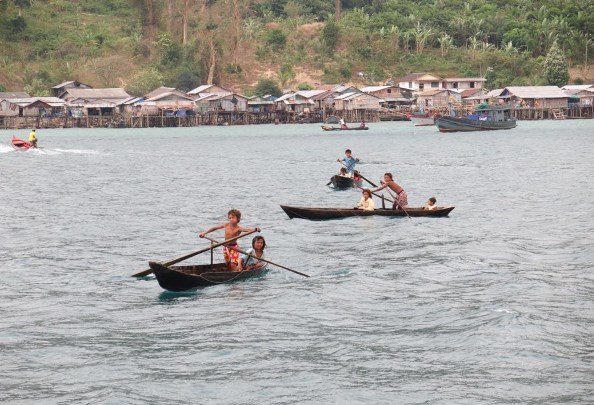 We were fortunate to find a Moken village. As the huts built on stilts appeared on the horizon of the peaceful bay, children came to greet us in their kabang, dug out of a trunk of wood. The Moken retreat here during monsoons, but the island we visited is inhabited by a group of families that have settled to educate their children. I walked away, to seek signs of indigenous traditions and artifacts. I was happy to see medicinal plants happily growing in hulls of tropical seeds, hammocks for the infants hanging in the porches of their well-constructed huts,  the small marina that harbors the Kabangs. I was in awe. – Cristina Gabetti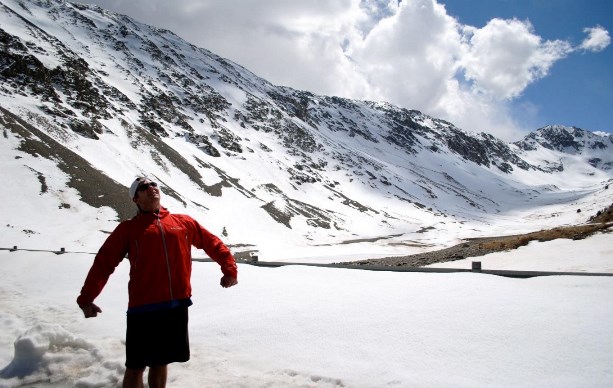 Just below Mt. Quandary in Colorado where I run up to 14,000+ feet to train for the annual Kilimanjaro adventure/fundraiser for The CancerClimber Association. – Sean Swarner
Climbing up and skiing down a mountain in Colorado for my constant training with my dog Maya who just recently passed away. My best friend and climbing partner. – Sean Swarner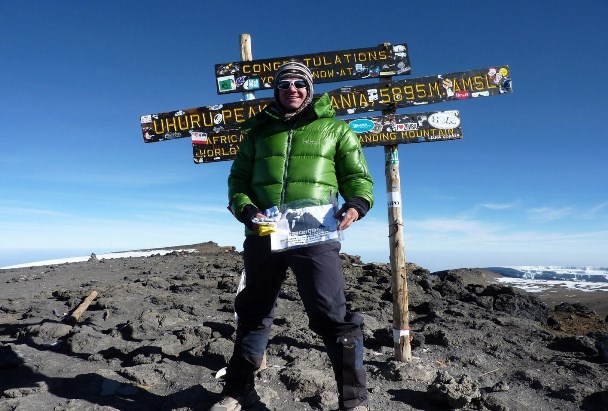 Top of the highest mountain in Africa… Kilimanjaro. Taking a group up every year for over a decade still has emotional impact on me! – Sean Swarner
May we celebrate Earth Day with the deep desire that love and awareness spread fast, and may we commit to simple, regenerating actions. There is a lot of mess to clean up and a lot of intelligence to share.
 – Cristina Gabetti
Author's Bio:
Chris Williams from I Share Hope.  You can follow him on Twitter here.
About The Author
guestpost