Key important questions to be asked before opting for REC mechanism
|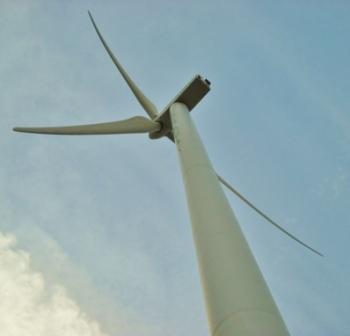 Renewable energy project is still not considered as a profitable project. However, this is a myth and now project developer can expect good returns on it. Thanks to improved government policies, advanced technologies and interest of private players in the market. One of the supportive policies for RE projects is Renewable Energy Certificate (REC) Mechanism introduced by Central Electricity Regulatory Commission (CERC) in 2010. Under this mechanism, project developer with a renewable energy based power plant can register its project under REC mechanism and can earn better revenue by selling electricity as well as tradable REC in the dedicated market.
To solve some basic questions before you opt for REC mechanism, we have come with the following points/questionnaire. Please read them carefully and also refer to relevant regulations (available on CERC and SERC website) before opting for REC mechanism for your project.
What are eligibility criteria to qualify under REC mechanism?
Renewable energy project developers who can fulfill following criteria are eligible;
Renewable energy Technology should be recognized by Ministry of New and Renewable Energy (MNRE)
Project should be Grid Connected
Project should not avail of any concessional benefit as specified by CERC/ SERC
Power is either used for captive consumption/ sold to distribution company at Average Pooled Purchased Cost (APPC)/ Sold to a third party at mutually agreed tariff/ Sold at Power Exchanges
If the project developer has already signed Power Purchase Agreement (PPA) on any other price other than APPC with state distribution company, then in such case, project developer can terminate the existing PPA. But in this case, a period of three years has to be elapsed from the date of pre-mature termination of PPA.
What is important process to get RECs?
The entire process goes through following stages; 1) Accreditation by state agency, 2) Registration by central agency, 3) Issuance by central agency (In this stage, electricity generation is verified by state agency on which REC's are based) and 4) Trading on power exchanges. (Read more on REC mechanism and its various stages here)

What are state agency, central agency and power exchange?
National Load Dispatch Centre (NLDC) under the Ministry of Power is a central agency responsible for the registration and issuance. However, there are agencies in the states as defined by State Electricity Regulatory Commission (SERC) look after accreditation and other necessary requirements.

What are the categories of REC?
Based on the type of renewable energy source, there are two categories of REC;
1) Solar REC, 2) Non Solar REC
How is REC quantified? What is denomination of REC?
One REC is equivalent to 1MWh of electricity generated from renewable energy source.
When does the issuance of REC occur?
RE project is eligible to get RECs once the project is registered by central agency. REC issuance occurs on 1st and 15th of every month.

What is the validity of an REC once issued to the registered RE project developer?
365 Days after the issuance. CERC is planning to increase the validity of REC. Please click here for more information
What is the price structure of REC?
CERC has decided price of REC till March 2017. Price structure is based on the category of RECs;
| | | |
| --- | --- | --- |
| Category | Floor Price (Rs./REC) | Forbearance Price (Rs./REC) |
| Solar | 9,300 | 13,400 |
| Non-Solar | 1,500 | 3,300 |
How to sell RECs? What is Trading Platform for RECs?
There are two dedicated power exchanges i.e. Indian Energy Exchange and Power Exchange India Limited on which RECs can be traded.
Is it possible to transfer/trade REC multiple times?
No. Repeated trade of the same certificate is not possible.
Who are the buyers for RECs?
Entities with Renewable Purchase Obligations are the buyers for RECs.
What can happen if these obligated entities will not buy RECs?
Penalty for Non-compliance is enforced by the commission. If the obligated entity doesn't buy RECs, they whould have to pay penalty for the same at the end of each financial year.  This penalty is at the cost of forbearance price (Maximum Price) of the REC. 

What is the price guarantee for  REC?
As the minimum price is fixed by the commission, the minimum price guarantee is always there i.e. floor price of the REC.
How does price discovery happen on power exchanges?
It happens through Closed Double-sided Auction
When does REC trading occur?
It occurs on last Wednesday of the every month (Trading day).
What is the Time period for trading  on power exchanges (Trading period)?
1300-1500 hrs (Trading day)
When market clearing happens?
1700 hrs (Trading day)
How is the money received in the sellers' bank account?
Buyers have to pay upfront on the trading day for the RECs sought; and Sellers receive money for the sold RECs on the next day of Trading.
These are some points that need to be considered. If you have further queries on it, please contact us back.