Meet Johhamer- The first electric Motorcycle
The Johammer is the new motorcycle in town but is not noisy like the conventional bikes and does not consume large litres of oil. It runs of electric power. Designed and invented in Austria, it comes in five colours and two variants- the J1.1150 and the J1.200 with the latter being slightly more expensive. The J1.150 costs 23.000 euros.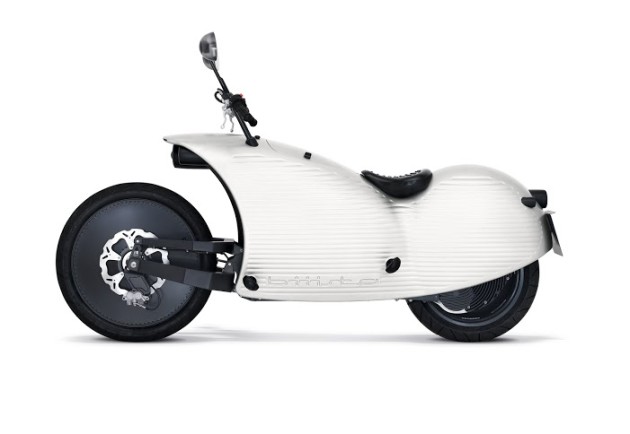 It has a top speed of 150 kms and a range of 200 kms. It is powered by a brushless AC-motor, with single-level gear, both running in oil bath which means a lifetime of lubrication besides being maintenance free.
The Johammer is powered by a Lithium-Ion battery which is also designed by the Johammer team. The battery life span is claimed to be a +100.000km. There is no foot control and the rider can guide it with his hands. The electric motor is encased inside the rear wheel hub and it also provides a regenerative brake system.
The design is a bit outwardly but you will fall in love with it after viewing the gallery pics on their homepage.
It is very classy with high functional rear view mirrors that display critical information.
Specifications are summarised below-
| | | | | |
| --- | --- | --- | --- | --- |
| J1.150 | Reach- 150km | Speed- 120km/h | Acceleration, 0- 4 Sec: 50–80 km/h | Charging- 2.5 hrs for 80% |
| J1.200 | Reach- 200km | Speed- 120km/h | Acceleration, 0- 4 Sec: 50–80 km/h | Charging- 3.5 hrs   for 80% |
Learn more about the Johammer here on their official website.
Image credit: Johammer's official website