MoEF declares one third of Western Ghats as Ecologically Sensitive
|
Ministry of Environment and Forest on 16 October 2013 decided to turn approximately 60000 square kilometres of the Western Ghats (37 percent of the Western Ghats) across six States into an Ecologically Sensitive Area (ESA) under the Environment Protection Act, 1986.
The decision is welcome as ii will now ban mining, quarrying, thermal power plants and polluting industries over the entire range. All other projects would be permitted only with the prior approval of gram sabhas (village councils) in the zone. Townships and buildings over 20000 square metres in the region will not be permitted.
However, the government left areas with high-density of population out of this regulated zone's ambit. Construction of windmills will be allowed in the ecologically sensitive area only though environment regulations. Hydro-electric projects will be allowed in the ESA only after adhering to strict regulations that the Kasturirangan-led panel has recommended which includes maintaining ecological flows in the rivers.
The decision was taken by the ministry as a follow-up on the two reports on the Ghats, one headed by ecologist Madhav Gadgil and the other by Planning Commission member K. Kasturirangan. The decision once notified, will turn the identified region of the Western Ghats complex the largest protected forests in India which has a range over 1500 km linear distance from the Tapti River in the north to Kanyakumari in the south.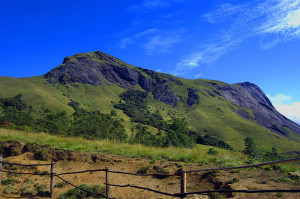 An ecological sensitive area (ESA) is a bio-climatic unit (as demarcated by entire landscapes) in the Western Ghats wherein human impacts have locally caused irreversible changes in the structure of biological communities (as evident in number/ composition of species and their relative abundances) and their natural habitats.
Western Ghats was declared as an ecological hotspot in 1988. A large number of plants, amphibians, birds, reptiles, mammals are endemic to this region. This area has a number of protected areas including 2 biosphere reserves, 14 national parks and several wild life sanctuaries. Besides, many regions are declared as reserve forests. In recent times, due to anthropogenic pressures the intactness of the Western Ghats is getting fragmented day-by-day. Most of the ecosystem, which is outside protected area is now in danger. The habitat of plants and animals is also threatened due to large-scale deforestation and destruction of forests.