On World Environment Day, Beat Plastic
|
As countries pace ahead on the economic development front, the concerns about environment conservation are often drowned in the din about globalization. However, warning signs like rising greenhouse emissions, global warming and pollution have brought sustainable development back to focus.  In view of the renewed focus, the observation of June 5 every year as the World Environment Day is a yearly reminder to countries to commit to the cause of environmental conservation.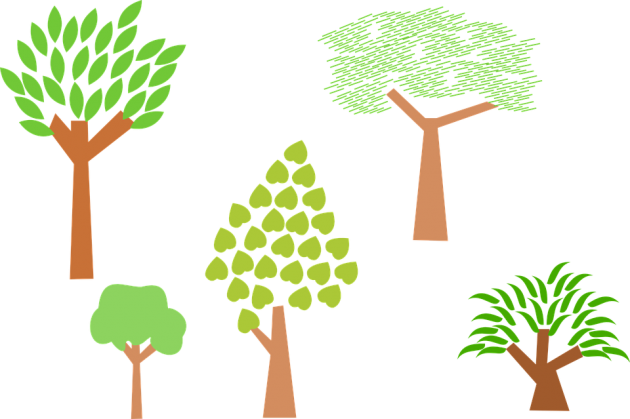 This year, India is the host country for United Nation's World Environment Day and would organize various drives and programmes keeping in mind 2018's theme—'beat plastic pollution'.
Over the years, rapid industrialization has led to a rise in the use of plastic. Easy to manufacture and cost-effective, plastics have multiple applications but are non-biodegradable, posing a huge environmental hazard for the planet. In such a scenario, it is in the interest of the society to cut down the use of plastic by opting for more sustainable options.
Here are 22 ways to reduce use of plastic:
Bring your own bags: The next time you step out for buying groceries or shopping take your own bag along. Rather than wasting money on plastic bags, reuse existing plastic or jute bags to bring down your use of plastic.
Use a thermos: Try brewing a fresh pot of coffee from home and taking it along with you in a thermos rather than buying a cappuccino or a latte every day on your way to work. The Styrofoam cups, lids and plastic straws are not biodegradable and take over 100 years to decompose.
Avoid shopping for individual products: Instead of buying small packs of biscuit or other kinds of small items buy them in bulk. Later, transfer them into bigger or smaller containers. This way you not only save money but also reduce use of plastic used in attractive packaging.
Pre-packaged fruits: Try avoiding buying fruits and vegetables kept in a Styrofoam trays and packed using a cling film in supermarkets. They might reduce your work but a conscious step to reduce plastic usage will help the planet live longer.
Carry a bottle around: It's summer and you will feel thirsty more. However, instead of buying mineral water bottle on every outing, carry a bottle around. Not only will it help you cut down on plastic but will also make drinking water regularly a habit.
Dispose the disposable: Hosting a party? Get organic plates instead of the disposable ones to make your party an environmentally-friendly one. Moreover, you also have the option of using edible cutlery and tableware. Even if you want to use plastic ones, use the kind which can be reused after being washed.
Grow your own produce: A small kitchen garden can lead you to save a lot of money normally used in buying groceries packed in plastic bags. If you have not done gardening before, then start small by growing just herbs like oregano or mint.
Swap the toothbrush: No, it doesn't mean that you stop using a toothbrush while brushing your teeth. What you can start doing is using a bamboo toothbrush instead or even an electric toothbrush.
Buy refills: Ran out of handwash or body wash? Buy a refill pack instead of a new bottle. Reusing the bottle will again lead to the elimination of an extra plastic item from your daily routine.
Use a menstrual cup: There many myths which surround the menstrual cup but truth be told it is one of the most safest alternatives available to sanitary napkins, which contribute to tones of menstrual waste. This waste often ends up in the open or in rivers leading to soil and water pollution.
Electric razor or shaver: Both men and women could do away with the tediousness of using disposable plastic razors with electric ones to contribute to reduced plastic use.
Natural scent: Who said you can't make your house smell great without an air freshener? Turns out there are many options available which do not contain aerosol.
Bake your bread: You can also bake your own bread rather than buying a packet from the market. It is a really easy process and you can even customize it according to your taste.
Re-useable batteries: Power gadgets with re-usable batteries instead of the plastic, store-bought ones.
Cloth diapers: Use cloth diapers for babies instead of the plastic ones. They serve the same purpose and are also not harsh on your baby's skin.
Glass jars: Limit storing food items in plastic containers and instead use glass or bone china boxes, jars and containers.
Ferment curd: Rather than buying yogurt or curd from the market, which is sold in plastic cups, ferment them on your own.
Visit the farmers' market for veggies: Devoid of plastic packaging, these markets sell you the freshest of produce which is not wrapped in plastic.
Don't throw away toys: If your children have outgrown their plastic toys, try recycling them. You can even donate them to an orphanage.
Do away with plastic lighters: Replace plastic lighters with matches or reusable lighters.
Old phones: Did you know your old phones can also be recycled? There are many phone companies and other organizations which recycle old phones and you can also avail great discounts in exchange.
Say no to microbeads: Avoid any cosmetic or personal care product containing microbeads also referred to as microplastics.
Read more here: http://www.un.org/en/events/environmentday/