PM Narendra Modi to Launch International Solar Alliance at Paris Climate Conference
|
Prime Minister Narendra Modi and French President Francois Hollande will jointly host a meeting and launch International Solar Alliance on 30th Nov at the Paris Climate Conference. Over 100 countries are invited for the event. The alliance is to be named as the International Agency for Solar Policy and Application (InSPA). It will act as a platform for coalition of solar resource rich countries to share technologies for promoting solar energy. It will also allow these countries to refrain from relying on costly technology transfers from the European Union and United States. PM Narendra Modi conceptualized the idea of International Solar Alliance during the third India-Africa Forum.
Countries falling between Tropic of Cancer and the Tropic of Capricorn are blessed with rich solar resources.  InSPA will conduct joint research and development to promote solar energy access and will also work on innovative financing mechanism for the solar energy sector. It is proposed[1] to establish InSPA's secretariat at the National Institute of Solar Energy, Gurgaon, India.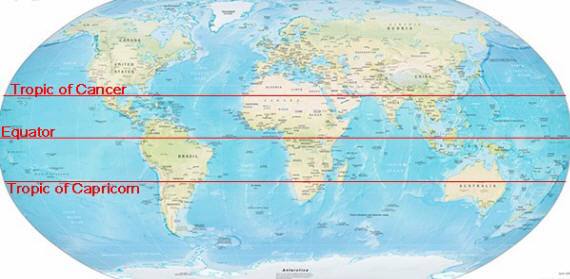 There is growing pressure on India to limit its greenhouse gas (GHG) emissions.  Energy sector is majorly contributing to India's GHG emissions. To counter the pressure from the developed countries to further cut emissions, India has already committed in INDC (Intended Nationally Determined Contributions) to achieve 40% cumulative electric power installed capacity from renewable energy.  InSPA will further facilitate India in its quest for low carbon energy.
Solar technology is increasingly becoming most preferred choice among all sources of renewable energy. It is evident in India as it had a paltry 35 MW grid connected solar PV capacity in 2010 as compared to 3.7 GW in March 2015. PM Narendra Modi is promoting solar energy and his government has already committed to 100 GW of solar energy target to be achieved by 2022.
[1] http://pib.nic.in/newsite/PrintRelease.aspx?relid=121733