Pollution Warning Application for Swimmers and Surfers Launched in Britain
|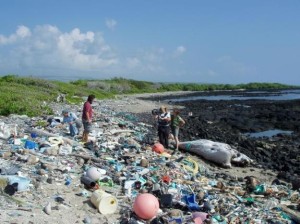 Surfers Against Sewage (SAS), the charity organization, with the financial aid of the Environment Agency of UK created an application which allows the surfers and the bathers to get real-time warnings regarding the pollution incidents on the beaches.
This is the free service which enables the user to get the text messages or the alerts regarding the discharge of the storm or the sewage water at around 250 beaches of Wales and England. The application was created in the backdrop of rising concerns about the sewage spills which can be the major cause of illness for the beach-goers.
It is important to note that in the year 2012, the UK beaches failed to meet the basic norms for water quality.  The application is available for free download on the Android smartphones as well as iPhone.
The application works by accessing data from the water companies on the combined sewer overflows, which in turn allows for untreated sewage and storm water in sea during heavy rains in order to prevent the sewers backing up.
The application service works by sending to its users, the alerts or the text messages when the pollution reaches dangerous levels. The information about this is posted online. Surfers Against Sewage (SAS) expressed hopes that the application will enable the beach-goers to bathe at the favourite places safely without the fear of stomach bugs, chest or eye infections, sore throats, hepatitis as well as skin infections.
The alert service application was also tested on three beaches of Cornwall. A poll conducted by the Department for Environment, Food and Rural Affairs (DEFRA) on 591 people found that 94 percent of people receiving information about these short-term spills also took actions for avoiding the pollution.
The Director of SAS explained that the application was an innovative concept and was a campaign against the secretive combine sewer overflow sewage discharges from water companies. The application would enable the beach-goers to decide where to swim.