Scientists discover new Species of Bird in Phnom Penh named it Cambodian tailorbird
|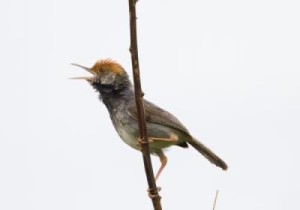 Scientist in month of June 2013 discovered a complete new species of bird hiding in plain sight in Cambodia's capital Phnom Penh.
The bird has been named the Cambodian tailorbird (Orthotomus chaktomuk) and was first spotted in 2009 during routine checks for avian flu.
The detailed outline of the discovery has been mentioned in the Oriental Bird Club journal, Forktail. Tailorbirds are in the family of warbler and got their name of their careful preparation of their nests, weaving leaves together.
It is extremely unusual for undiscovered bird species to be found in urban contexts. The modern discovery of an un-described bird species within the limits of a large populous city is very much uncommon. The discovery indicates that new species of birds may still be found in familiar and unexpected locations.
Image credit: Ashish John/WCS