Telematics – a solution for mandatory emissions reporting
|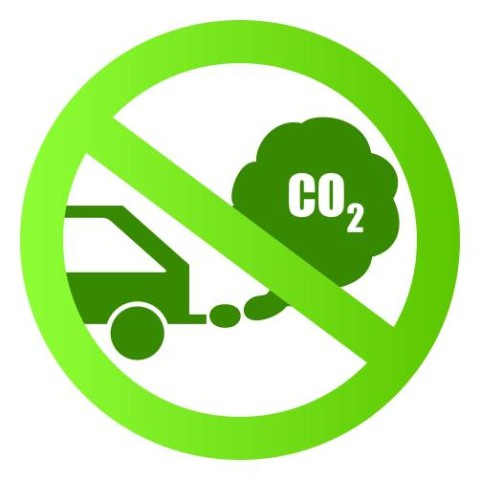 Back in June 2012, it was announced that the UK was to become the first country to force companies to disclose their emissions on their annual reports. All businesses listed on the London Stock Exchange must comply with the new regulations and it is expected that around 2,400 businesses will be affected by the change. The regulations will be applied on the 1st of October 2013, affecting all companies whose financial year ends on or after the 30th September 2013.
The new regulations are part of the UK's plans to significantly cut down carbon emissions. The aim is to reduce carbon levels to 50% of that in 1990 by the year 2025. With just twelve years to go before this deadline, the government hopes that if businesses are required to publicly declare their emissions, they will make eco-friendly changes to their business practices.
Requirements from businesses
Businesses will be required to compile a report which includes details of their use of the main greenhouse gases: carbon dioxide, methane, hydroflourocarbons, nitrous oxide, perflourocarbons and sulphur hexafluoride.
Businesses will be required to state the annual quantity of tonnes of CO2 for which they are responsible. It is also mandatory to declare the quantity of tonnes of CO2 that the company has consumed for its own use. In future years, businesses will have to declare their historical reports for past financial years as well as the current year.
Officials believe that the new reporting will help companies to build trust with their shareholders and the general public.
Although at present, the new regulations only apply to companies listed on the London Stock Exchange, if it proves to be a success, the regulations may be applied to all large companies within just three years. Therefore, it is recommended that all companies prepare for the change, whether it affects them imminently or not. Although it may be tempting for smaller businesses to bury their head in the sand, it is advised that all companies get the right processes in place to reduce their CO2 emissions.
The preparation
Vehicle tracking and telematics systems not only offer a variety of financial and operational benefits for organisations but they also enable monitoring of CO2 emissions across their fleets. By making your business and the drivers of your fleet aware of how their driving behaviour impacts the environment, you can effectively reduce your CO2 emissions in time for when the new regulations affect your company. By keeping a close eye on emissions through telematics systems, inefficiencies can be identified and managed in order to reduce CO2 emissions and the cost of fuel.
Author's Profile;
Tin Lay
E-mail: dev@kudoswebdesign.co.uk
Digital marketing consultant with over 5 years experience in helping businesses gain exposure and succeed online. Tin currently writes for Navman Wireless, a global provider of vehicle tracking systems for businesses. You can find out more info on their official UK website. Tin has a BA Hons in Hospitality Management and coming from a business management background, he settled in his current career after following his passion for online marketing.
Image credit: Kudoswebdesign