The Future is Bright: Top Five Green Energy Trends for 2014 and Beyond
|
The push for a cleaner and sustainable lifestyle has never been stronger than in recent years, and this green revolution continues to remain strong and sure despite the challenges that staunch environmentalists on a daily basis. The "green" lifestyle thing is surely not going away yet and it is still becoming a trend that a lot of celebrities and high-profiled people are actually taking the lead.
Eco-conscious individuals are now doing their part to make sure that they adhere to a green lifestyle and practice such environmentally-friendly philosophies not just at home, but also within the workplace and the community in general. With another new year approaching, it's time we take a look at what we can expect to influence our sustainable lifestyles with the top five green energy trends that will surely take on the world by storm.
Give or take a few years back, solar energy would have cost the average homeowner a fortune in order to make their home rely entirely on solar power. But with recent advancements in the field of solar energy, people can now harness the sun's power without breaking the bank. This means good news for those who don't want to depend solely on oil and coal power to fuel their homes. Plus, you also get to save on money because by then, you can say goodbye to the ever dreadful electric bills and say hello to sunshine!
Smarter household appliances
Televisions, microwaves, and refrigerators of today may have advanced features such as built-in WiFi and other intuitive applications. But it surely won't be long until these essential household appliances will be equipped with even better functions such as improved power conservation and artificial intelligence software that will tell you whether you would like to have your TV automatically tuned in to a certain channel on a specific time or whether you want your fridge to let you know that you are running low on items such as milk and eggs. More so, since these appliances are now "smart-er", they can detect the needed energy you should use. Phones for example go on standby mode if not used for a certain period of time, thus it saves energy!
Green energy for developing countries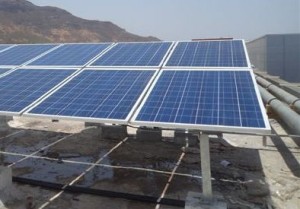 Installation of power in very inaccessible areas of developing nations is a serious issue that non-governmental organizations have been trying to address with the implementation of alternative power sources such as wind, water, and solar power (which is by the way abundant in these places). Innovation and the wise use of natural resources can easily transform even the most remote of villages into a place that can have a comforting source of electricity to make people's daily lives much easier. 

Electric transportation to the next level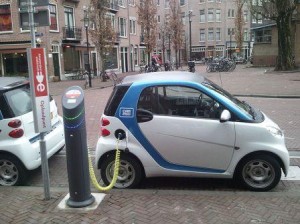 Vehicles running on electricity rather than diesel or gasoline aren't exactly a new trend, but considering the push for cleaning the already polluted atmosphere of the planet, many car manufacturers are already hard at work producing the next generation models of electric cars for public and private use. And it's not just cars: eco-minded engineers and designers are already looking ahead in drafting trains, ships, and aircraft that will eventually eschew their reliance on oil fuel. More so, these electricity-driven cars are not just environmentally friendly, they are also economically viable since it can save you bucks from not buying gasoline again- ever!
A huge boost for biofuels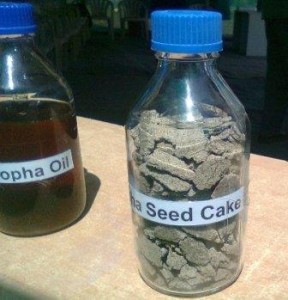 With fossil fuels slowly running out, it's only a matter of time before we will soon be relying on biofuels—which is basically fuel extracted from natural sources above ground rather than underneath the earth. But while there is still an ongoing debate as to whether biofuels can fully replace fossil fuels as its successor, there is no denying the fact that biofuels can easily be grown and produced much faster than seeking out a good oil source somewhere and drilling the earth to siphon it out for use.
With these trending movements in the global eco-awareness scene, you can be sure that you will be prepared for the next green wave to hit and be blessed with new and exciting ways to make your life even friendlier to our fragile planet.
About the Author:
Brent Esarza is a content writer and quality specialist at Efergy.com—a global manufacturer of energy monitoring systems utilizing a variety of technologies including CT sensors, IR optical and Advanced Metering Infrastructure. The company name means "efficient energy" and its goal is to help eco-conscious individuals reduce their energy use, save money, and sustain the environment.
Image source: Electric Car