Vehicular Pollution and Emission Standards in India
|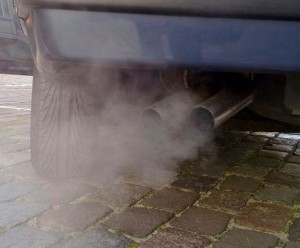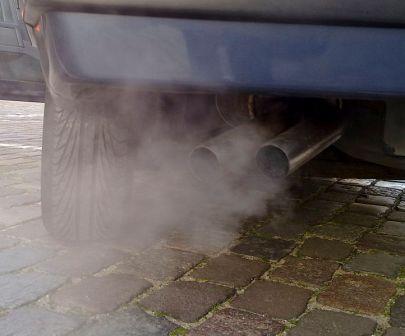 Vehicle emission norms were set for the first time in 1990's when the government under the Supreme Court order introduced Euro norms in 1999. Later, it was replaced by Bharat Stage Emission standards.
Under the Bharat Stage IV norms which are in turn based on Euro IV norms, Bharat Stage-IV , CO should be 1.0 (g/km) and HC+NOx (g/km) should be 0.18 (combined)1 as per CPCB.
The implementation has however suffered from certain limitations such as the need for retro fitting of catalytic converter and other devices on older systems in use. New vehicles and systems come with these devices but the bottleneck is that the process gets hampered in the presence of lead/sulphur. So to counter this, the fuel needs to have less of lead and sulphur. In India, this has been achieved by selling unleaded fuel and placing a limit on amount of sulphur.
Table 1: Emission Standards and their Implementation in India1 & 2
| | | |
| --- | --- | --- |
| Emission Standard | Implementation | RSPM* |
| India 2000 Based on Euro 1 | Nationwide | 0.14 |
| Bharat Stage II   Based on Euro 2 | NCR*, Mumbai, Kolkata, Chennai | 0.08 |
| Bharat Stage IIIBased on Euro 3 | NCR+ 11 cities (Nationwide implementation by 2010) | 0.05 |
| Bharat Stage IV Based on Euro IV | NCR+ 13 Cities (Plan for all India implementation by 2017) | 0.025 |
| Bharat Stage V | 2022 (All India)** | 0.005 |
| Bharat Stage VI | 2024 and onwards (All India)** | 0.0025 |
* RSPM- Respirable suspended particulate matter
** As per Saumitra committee recommendation
In 2012 end, The Government of India appointed a committee under Saumitra Chaudhri to draft the Auto Fuel Vision Policy road map up to the year 2025. He was a member of planning commission (no longer in office because of government change at the centre).
Recommendations of Saumitra Chaudhri Committee3–
Discusses implementation of next series of Bharat norms, financial and taxation issues. "There is not enough BS IV fuel to meet the entire needs of the country, but this objective can be achieved by timely completion of ongoing projects and initiating and completing some others."

Alternate fuels are discussed in detail including Hydrogen vision 2020.

Suggests differential taxation, i.e. more on diesel SUV cars and less on hybrid and EV cars, CNG vehicles etc.

The report notes that, "Reducing the sulphur content of auto fuel, especially diesel, opens up greater options for emission control by way of after treatment devices."

Discuses capacity and fiscal investment required by refineries to be able to meet the demand for fuel for implementation of Bharat emissions standards.

The report notes that, "Vehicle pollution strategy consists of four components i.e. increasingly stringent new vehicles standards, specifications for clean fuel, proper inspection and maintenance of in used vehicles and transport and travel management."

Retro fitting of emission control devices.

Suggests carrying out a number of studies including on environment and health impact.
Reference-
1. http://cpcb.nic.in/Vehicular_Exhaust.php
2. Dieselnet.com
3. Auto Fuel Vision and Policy 2025. Report of The Expert Committee. Govt. of India May 2014.
Also read: Importance of National Ambient Air Quality Standards