Want to keep diabetes at bay? Give Stevia a try
|
For most of us, having a cup of coffee or tea without sugar doesn't make sense until you're too health-conscious or suffering from a health condition like diabetes. There's no denying how just a spoonful of sugar uplifts the taste of the simple caffeine-rich beverages. But did you know, that India is often touted as the diabetes capital of the world? According to a report, its diabetic population is expected to hit the mark of 69.9 million by 2025 and 80 million by 2030. The World Health Organization (WHO) estimates that 8.7% of India's diabetic population is in the age group of 20 and 70 years.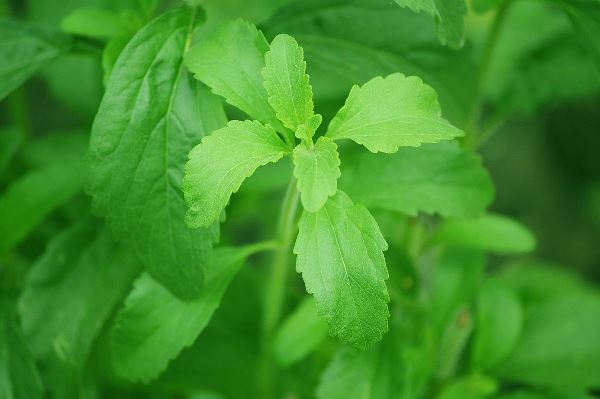 Given the alarming pace at which diabetes is making inroads in people's lives, many are seen switching to healthier alternatives of sugar like jaggery. Stevia Rebaudiana is among the options which are considered to be highly effective in balancing one's sugar consumption as it is a noncalorific sweetener. Apart from having zero calories and being rich in antioxidants, Stevia is loaded with health benefits. There is even a study that has found it to be effective in lowering blood pressure in hypertensive patients.
Where it all began
The Stevia plant has sweet-tasting leaves and is native to Paraguay. Before it was used industrially, it has used extensively by the Guaraní people. The leaves of the aromatic plant contain several chemicals which are known as steviol glycosides. They can either be used fresh or dried up to be mixed with beverages and desserts as a sweetener.
These chemicals are described as being up to 300 times sweeter than regular granulated sugar and are glycemic, which means they do not affect one's blood glucose levels.
The first time Stevia was mentioned in a scientific record was in 1899 by Swiss botanist Mosè Giacomo Bertoni after he came across the plant and called it Eupatorium rebaudianum. Over the next few years, many researchers and scientists tested the various properties of Stevia and found it to be a healthier alternative to sweet.
In the 1970s, a group of Japanese scientists went on to launch the world's first commercially developed Stevia-based sweetener. Stevia-based products soon revolutionized the food industry landscape. Soon, there were cookies and snacks made from Stevia available in the market and restaurants started keeping pouches of Stevia-based sweeteners as condiments along with regular sugar and salt.
Getting the stamp of approval
In 1991, the US Food and Drug Administration banned the import of Stevia and its use in foods over concerns about the plant's safety. In 1995, the agency relaxed the restriction and allowed the herb to be imported into the US, however, only as a 'dietary supplement'. The USFDA finally approved the use of specific glycoside extracts in 2008, paving the way for Stevia to take the food industry by storm.
Meanwhile, the European Union approved the use of steviol glycosides as a sweetener in 2011, after conducting a series of tests to assess the safety of Stevia extracts for human consumption.
Stevia is now also permitted to be used in various food products in India. On November 13, 2015, the Food Safety & Standards Authority of India permitted the use of Stevia in a range of products that included carbonated water, flavoured drinks, yogurts, ready-to-eat cereals, fruit nectars, jams and dairy-based desserts among others.
Taking the market by storm
If you are interested in harnessing the benefits of Stevia, you can buy its leaves, either in dried-up form or in powdered form on several e-commerce platforms. You have the option of adding fresh Stevia leaves to your tea and then brew it. If you're going for the dried-up leaves or their powdered form, you can just mix it in the beverages like tea and lemonade and get going.
The rise in Stevia's popularity has been aided by its pursuit by companies like US-based Cargill. Its Stevia-based sweetener 'EverSweet' is among the leading brands of non-sugar sweeteners in the world.
The low-calorific sweetener is also being used by beverage companies like Coca-Cola. In 2017, Coca-Cola launched the 'Coca Cola with Stevia' as part of its low-calorie range and the company claimed that the product has half the sugar that's present in a regular Coke.
PepsiCo too had hoped on the Stevia bandwagon and launched a Stevia-based fizzy drink 'Pepsi true'. The cola company said the drink has 30% less sugar than a regular Pepsi, but was made without using any artificial sweeteners or corn syrup.
However, there are a few things that you should keep in mind while using Stevia. While Stevia-based products are generally considered safe for human consumption and their use has been examined extensively by international agencies, a few reports have suggested that it have a negative impact on health in certain medical conditions.
A study released in 2019 hinted at a link between nonnutritive sweeteners like Stevia and disruption in the beneficial intestinal flora. The research also claimed that such sweeteners can lead to metabolic disorders and glucose intolerance.