World Environment Day – Questions that seek answers…
|
Dear readers,
On the occasion of World Environment Day, GCG team wishes you a very green and clean environment day. The 2012 theme for World Environment Day is Green Economy: Does it include you?
This World Environment Day (5th June 2012) let us discuss the two very critical issues which need to be addressed by all governments. One is the rising prices of agricultural goods and second is the more crucial aspect of water security.
A steady increase in food prices has existed since 2006 and is showing no signs of scaling down. The most affected regions remain the African and Asian subcontinent. With the rising world population, the food production cannot afford to slow down; in fact it must increase to take care of the exponential rise in population which will reach to 9 billion by 2050.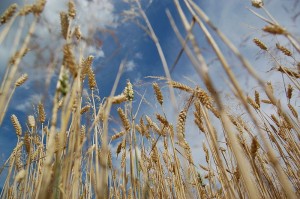 The problem with food insecurity is that it associates with itself a host of other problems which are compounded by the lower calorie intake. The rising food prices mean lesser resources available for education, health and other goods. Mass exodus of people in search of employment and in extreme cases, sale of assets and resources to tide over the situation. There is now a growing realization that while the main source of agricultural produce will continue to come from land, it needs to be managed in a sustainable manner while exploiting other ways and means since land is a diminishing and limited resource. The Arab Spring according to some experts has its origin in discontentment due to food inflation. Nations which are able to find a solution and address the food security issue will progress and determine the future course while the rest will face unrest. This requires massive policy changes with regard to land acquisition and ensuring food security simultaneously.
The FAO has come up with "Voluntary guidelines on the Responsible governance of tenure of land, fisheries and forests in the context of national food security." It could serve as a starting point to combating the problem and effectively address it. (Also read our article –Food woes of India and the probable solution)
The second crucial aspect is water scarcity. Unlike land, water is not so much a scarce resource but no resource has been so blatantly misused and mismanaged as water. In the absence of adequate laws and little revenue generation, this precious resource is wasted when it should be conserved. World over, water scarcity is becoming the next hot topic of concern. China has recently invested huge sum of money into an ambitious project that will divert the water of the southern region (water rich) into the water poorer region of its northern regions. It is high time that water resources are managed, conserved and utilized sustainably.
The causes for both these issues can be debated upon endlessly. The causes will be multi fold and not just a single entity. Over the world, with difference between cultures and resource use pattern, the set of problems are bound to be different. The causes need to be identified and a strong set of locally specific policies needs to be developed. This World Environment Day; let us pledge not to waste precious food resources and water for the reduction of waste is the fundamental step towards conservation.
Editor
References and further reading-
World Environment Day, 5th June, 2014
http://www.fao.org/nr/tenure/voluntary-guidelines/en/