3 Green Construction Challenges in Cities
|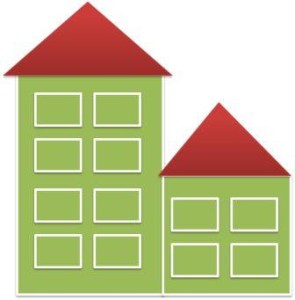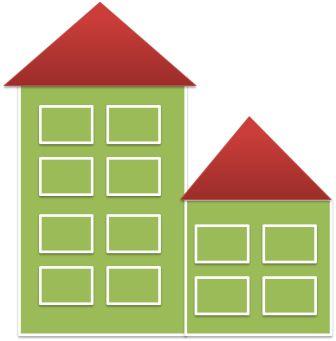 Whether or not you're a city dweller, you probably know what it means to go out and paint the town red. Maybe, if you're a Rolling Stones fan, you want it painted black. What you may not know is that your city or town is simultaneously trying to go green.
Last year, for example, 17 of the world's largest cities launched a sustainable effort called the Carbon Neutral Cities Alliance, with the aim of an 80 percent reduction in overall greenhouse gas emissions by 2050.
These major urban areas include Vancouver, Canada, which passed the Greenest City Action Plan in 2010 in its mission to become the most sustainable city on the planet by 2020.
The United States and other countries, too, have made recent progress in environmentalist efforts. On Earth Day in 2015, the United Nations signed the Paris Agreement on Climate Change, which strives to replace current gas emissions with entirely renewable energy. That year alone, according to a U.N. Environment Programme (UNEP) report, saw a record-breaking $268 billion invested toward renewable sources.
Another global problem solved, right?
Well, not quite yet.
Despite the growing promise of green cities and advances in construction equipment required to accomplish the transformation, a commitment to sustainability presents a unique set of challenges. Here are three problems facing the industry as we try to paint the world green.
You May Invite Unwanted Houseguests
You love your pets, whether you're a proud dog owner or manage to feed a few cats. Even if you're a parrot enthusiast, you probably would prefer that the neighborhood's wild birds, like bald eagles and hawks, stay outside.
However, as urban areas devote more resources to prevent climate change and preserve nature by turning empty spaces into parks and installing green roofs on buildings, you may find that unwanted critters are finding their way into your home or office.
As Washington, D.C., ramps up its sustainability plan, for example, the capital's Thurgood Marshall Federal Judiciary Building reports that city officials collect at least five dead birds a week outside of the building because the avians are trying to get through the atrium.
The Solution: In the long run, experts say, architects need to design wildlife corridors to limit dangers to both animals and people. In the short run? Initiatives like Lights Out DC suggest mitigating the damage simply by turning off artificial light sources at night.
You May Overestimate the Economic Impact
In 2009, the U.S. Green Building Council developed the Leadership in Energy and Environmental Design (LEED) rating system for environmentally efficient building construction. While this system has led to a more widespread acceptance of sustainable design, many property owners still worry about the financial impact of building green.
Specifically, clean-energy experts report that building owners often believe green construction means investing in expensive add-ons to properties that already function. This financial anxiety becomes prohibitive during make-or-break decisions about sustainable construction.
The Solution: Green gurus say building owners don't necessarily have to spend more money to make their properties sustainable. Many construction companies already commit to sustainable, rather than conventional, building design as a matter of procedure. In fact, even as early as 2003, a cost study for the Sustainable Building Task Force in California reported an average premium of less than 2 percent for buildings with a LEED rating.
The key takeaway: You can build a greener property and still not break the budget.
You May Be at Risk in a Laboratory Setting
It's not just homes and office buildings that are jumping on the green bandwagon – laboratory settings at schools and other institutions, too, are trying to become more sustainable.
For example, in 2009, the Andrew J. McGowan Science Building at DePaul University became gold certified, one of the highest ratings awarded by LEED, for its improvements in energy and atmosphere, materials and resources, and water efficiency. The laboratory became the first higher-education science building in Illinois to achieve this sustainability status with its high-reflectance greenhouse roofing, the building's own garden and utilization of more than 25 percent recycled materials.
While this setting sounds ideal from an environmental perspective, designing green laboratory buildings that minimize risk of dangerous exposure to gas, open burners and boilers, and exhaust for science students, researchers and medical personnel remains a consistent challenge. This is because laboratory buildings typically use five to 10 times as much energy as other office buildings due to the need for high-performance equipment and efficient ventilation.
The Solution: Experts note that LEED has no certification requirements specific to laboratories, so building owners have the opportunity to get creative in sustainable design techniques. In the case of the McGowan building, construction professionals and building designers collaborated to develop a risk-reduction protocol including a comprehensive waste-management and green-housekeeping plan to decrease the chance of injury to building resources or employees.
The Bottom Line
No matter where you live, chances are your local officials have been involved in talks to engage in efforts to reduce climate change – and preserve the environment in other ways – by creating structures and areas that leave a smaller carbon footprint than you're used to.
Right now, these efforts may seem to represent a lofty goal, but just think: If we're capable of creating self-driving cars, we can overcome these challenges and turn the planet into a lean, green, fighting machine.
Author's Bio: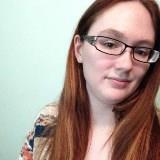 Megan Ray Nichols loves discussing the latest scientific discoveries with others on her blog Schooled By Science. You can follow Megan on Twitter @nicholsrmegan.