"Where is there beauty when you see starvation and deprivation?"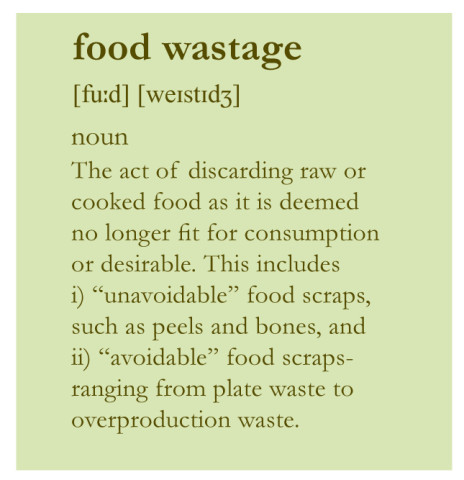 In India, we not only produce an abundance of food, we also waste an enormous amount. Food waste is not only unfortunate in terms of the lost opportunity to feed hungry people but also in terms of the negative effects on our environment. The literal meaning of  'Food Loss'  refers to the decrease in edible food mass throughout the part of the supply chain that specifically leads to edible food for human consumption. It may take place at any one of the three stages namely- production, post-harvest and processing stages in the food supply chain.
The issue of food losses is of high importance in the efforts to combat hunger, raise income and improve food security in the world's poorest countries. Food losses have an impact on food security for poor people, on food quality and safety, on economic development and on the environment. The exact causes of food losses vary throughout the world and are very much dependent on the specific conditions and local situation in a given country.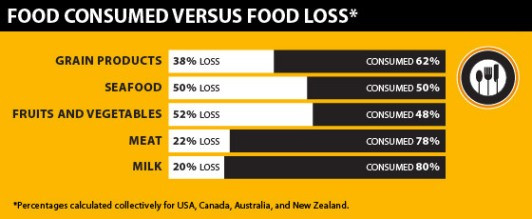 "Love food. Hate waste."
Does it matter that we are wasting more food, than that could have been otherwise consumed? It is difficult to compare the amount of food that is wasted today to that in the past. Ironically the increase in environmental control has coincided with a rapid growth in the amount of waste. Despite the bounty of our agricultural production, one of the most complex and serious health problems is Hunger. Eliminating hunger is a moral issue driven by compassion for others as well as a practical issue involving the long-term future of millions of our countrymen. Hunger is also an economic problem, increasing government and family spending on health care, reducing the productivity of nation's workforce and hampering the ability of our country to compete in the world economy.
Right now about one billion people suffer from chronic hunger. The world's farmers grow enough food to feed them, but it is not properly distributed and even if it were, many cannot afford it because of the escalating prices. If merely 5% of food discards were recovered, 4 million additional Indians could be fed each day. In today's world, where so many people wake up in poverty and go to sleep hungry while so much food goes to waste, each of us can ask: "How can I help?"  The unserved and/or unsold food can go towards the feeding hungry children, seniors, and families instead of being thrown away in landfills. More and more of us should become a part of such various food programs, shelter and human service agencies to put this wholesome food where it belongs — in the mouths of the needy people.
"Only when the last tree has died, the last river has been poisoned, and the last fish has been caught will we realize that we cannot eat money!"
Food Recovery to feed the hungry is a Win-Win solution. We individuals should make efforts at our very own level to help in the fight against hunger and demonstrate commitment to the community. As it is said "Take care of the small things and big things will automatically fall into place" so we can start by donating the excess prepared and processed food from our sides or from special events to local food recovery programs. We should take the help of electronic media such as radio, televisions to spread awareness regarding the food disposal. Local tours and demonstrations should be carried out by the school, college students with the necessary help and support of the State and municipal officials to provide wholesome food to the needy families of the community. Beyond the environmental and cost savings benefits of donating food, a person enjoys the satisfaction of knowing the fact that he has helped feed someone's empty stomach when he becomes a part of such endeavours.
When will we take charge of ourselves?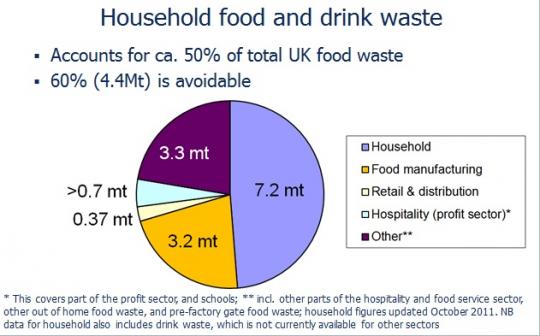 "If we want to see the change we need to be a part of that change." Most of us are always complaining about the deteriorating environmental situation in our country. We also blame the government for its inaction. However, how many of us actually do anything about our own environment? We can think about the things that can support the environment in our daily lives, in our professions and in our communities. We can make others follow our environment friendly actions. A famous dictum is to 'Think globally and act locally' to improve our own environment. 'We' can make a difference to our world.  For instance we should plant more trees of local or indigenous species around our homes and workplaces. We should encourage our friends also to do the same. Whenever and wherever possible we should try to prevent the trees from being cut down, or if it is not possible for us to prevent then we should report it immediately to the concerned authorities. When shopping, we should choose the products in limited packaging. We should always keep looking for ways to reduce the use of paper. "To live a pure unselfish life, one must count nothing as one's own in the abundance."-Buddha.
By 2050 the world's population will increase by two billion or three billion, which will likely double the demand for food, according to several studies. We must guarantee that all seven billion people alive today are adequately fed. It must the double food production in the next 40 years and it must achieve both goals while becoming truly environmentally sustainable. The world's food system faces three incredible, interwoven challenges simultaneously: End hunger, Double food production by 2050, and do both while drastically reducing agriculture's damage to the environment. Could these simultaneous goals possibly be met? Feeding more people would be easier if all the food we grew went into human hands. Although completely eliminating waste from farm to fork is not realistic, even small steps would be extremely beneficial. "Change does not roll in on the wheels of inevitability, but comes through continuous struggle."
Author's Bio: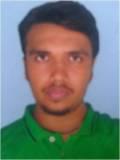 Harsh Agarwal is a2nd year Production Engineering student at Birla Institute of Technology, Mesra, campus – Deoghar. For him, writing is a passion. Email- harsh_mittal93(at)yahoo(dot)in
Reference and Image credit;

"Textbook of environment" by Dr K.M. Agrawal ,Dr P.K. Sikdar and Dr S.C. Debnath , Publishers – Mcmillan publishers
Article entitled 'Dirty secrets of a food paradise' available at http://foodwasterepublic.com/
Article entitled 'How much food is wasted in total across the UK?' available at http://england.lovefoodhatewaste.com/
Article entitled 'Wasted: How America Is Losing Up to 40 Percent of Its Food from Farm to Fork to Landfill' available at http://www.nrdc.org/
Do you have a flair for writing? Interested in environmental issues? Why don't you submit an article for the GreenCleanGuide 2013 contest? For contest rules, please visit this link