BSE CARBONEX – the first of its kind Carbon Indexing Project
|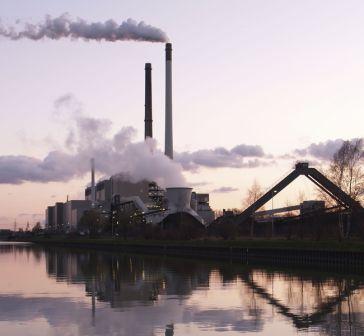 Climate change is happening due to the increase in anthropogenic greenhouse gas emissions. Simply, it is an interruption in statistical distribution in the weather patterns over a longer period of time.  There are multiple reasons behind climate change but the more common reason is anthropogenic interferences. Since the past two centuries, human activities have released large amounts of greenhouse gases into the atmosphere due to burning of fossil fuels to produce energy, deforestation, industrial processes, etc. These gases are enhancing the effects of global warming which happens naturally but in a slower mode. Therefore, there is an urgent need to keep gauge on the greenhouse gas emissions coming out from our daily activities. Governments across the world have aligned together to find out solutions for this issue. Government of India released the National Action Plan of Climate Change in year 2008 for tackling the issues of climate change.
Considering the possible risks due to climate change, it has become a requirement for business leaders to act before it's too late. In India, many companies have already started working with the government and other organizations like Carbon Disclosure Project (CDP) – a not for profit organization based in UK to work together for climate change mitigation and adaptation.  Bombay Stock Exchange (BSE) – Asia's first Stock Exchange and one of India's leading exchange groups has started indexing companies' performance in terms of carbon emissions and climate change related risks and opportunities.
BSE CARBONEX is the first-of-its-kind Carbon Indexing Project launched by BSE in November 30, 2012. It takes a strategic view of organizational commitment to climate change mitigation. The Carbon Indexing Project uses data from CDP. CDP asks to disclose information on greenhouse gas emissions, energy use and the risks and opportunities from climate change from thousands of world's largest companies. In India, CDP is requesting climate change related information from India's 200 largest companies by market capitalization as listed on the Bombay Stock Exchange.
BSE CARBONEX is based on two hypotheses;
Carbon Efficiency Hypothesis: Managing a business for carbon efficiency can lead to substantial benefits for an organization.
Material Risk Hypothesis: As carbon regulation becomes more widespread and consistent, management is expected to identify and manage current and future material risk. Companies which can demonstrate effective management of material climate risks including those from regulatory, physical and other sources are likely to be a more attractive long term investment proposition than those which cannot.
Assessment Process;
The companies are being assessed against their management practices.   The assessment focuses on climate change and has four themes i.e. (1) Reporting & Disclosure, (2) Strategy & Governance, (3) Performance & Achievement, (4) Ecosystem Action. Each theme is comprised of three Key Performance Indicators (KPI). There is a minimum of one indicator for each KPI that contributes to the KPI outcome. Indicators and KPIs are valued differently, depending on their contribution to effective climate change management practices.  BSE CARBONEX will source data for the assessment from CDP Responses, Corporate Responsibility Reports, Corporate Annual Reports, and Corporate Websites. Read more on Assessment Process here.
Top 10 Constituents in BSE CARBONEX
| | |
| --- | --- |
| Name | % Market Capitalization |
| ITC Ltd. | 7.11% |
| Reliance Industries Ltd. | 6.48% |
| ICICI Bank Ltd | 5.54% |
| HDFC Bank Ltd. | 5.48% |
| HDFC Ltd. | 5.30% |
| INFOSYS Ltd. | 5.27% |
| L & T Ltd | 4.21% |
| TCS Ltd. | 3.49% |
| Hindustan Unilever Ltd. | 2.73% |
| ONGC Ltd. | 2.68% |
BSE CARBONEX is providing very useful information to the investors in analyzing the risks and opportunities associated with climate change. In this way, investors can monitor carbon emissions of companies in which they hold a stake. On other side, companies who manage their risks and opportunities induced by climate change and have disclosed information on the same to CDP will be indexed in BSE CARBONEX. Such companies with better action plans for carbon emission reduction and hence mitigating climate change will be considered as more sustainable. Companies with better action plans for mitigating climate change induced risks and harness opportunities will get better position in BSE CARBONEX.
BSE CARBONEX is based on the strategies, disclosures, performance and action in areas of carbon emission reductions by the companies. It creates a comprehensive benchmark that identifies a company's commitment to mitigate risks arising from climate change.
References;
Click here to view BSE CARBONEX
Click here to Read more on BSE CARBONEX
Image Credit : Wikipedia