China to increase four times its solar generating capacity
|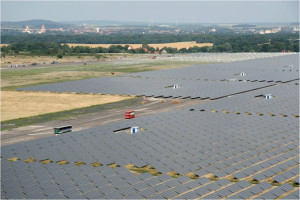 China is aiming to increase its solar power generation four times its present capacity and reach up to 35 GW by 2015 as stated by the State grid which looks after the electricity distribution in China.
The country is planning to add 10GW annually from 2013-2015. The decision comes after there has been anti dumping duties slapped against Chinese export firms in EU and USA. But the lack of enough subsidies might prove to be a hurdle. China is one of the biggest manufacturers of solar products.
With the rapid decrease in the price of panel prices, manufacturers have struggled to maintain viability even as the government has called for increased lending from banks to the sector. The price and subsidy structure needs to be strengthened for the solar sector to receive a boost.
Chinese solar industry is highly competitive with prices that are below the cost of production in many countries which often leads to trade disputes and slapping of ant dumping disputes as domestic manufacturers fail to meet these prices.
Much of the panels manufactured are exported for use in other countries but with the imposition of duties, the demand is set to fall. Many countries have also decreased subsidies for solar power which will also affect new installations. Hence the increase in domestic targets is good news for manufacturers of solar products.
Reference;
Image credit: JUWI Group, available on Wikipedia