Earth is heating up: Anybody listening?
|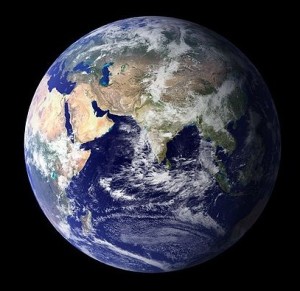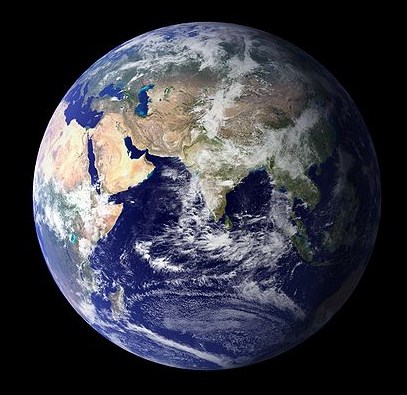 The trend of temperature rise has been a matter of great concern in the last few decades. Sooner or later, countries realised that it's not a localised phenomenon and deserve global attention to find a cure. In the rat race of urbanisation, actions taken by the developed countries to become more powerful and underdeveloped countries to become developed has not only modified the ecosystem but is also posing a threat to the existence of Natural resources. With an increase in global temperature by 0.7 degrees, a South Asian country such as India has been devastated by floods and droughts.  Inter-governmental Panel on Climate Change (IPCC) in 2014 reported that scientists were 95 percent certain that global warming is mostly being caused by anthropogenic activities leading to increased concentration of Greenhouse gases such as carbon.
Now the question arises, would it be fine playing a blame game and accusing the government for deteriorating the quality of the environment or it should be us contributing to limit this trend of global temperature rise at the individual level.
India is one of the fastest growing economies of the world confronted with the challenge of sustaining rapid economic growth amidst the increasing global threat of climate change. India's climate is both diverse and varying that further makes it susceptible to adverse effects of Global warming driven Climate change. In the last few years, India has experienced a shift in weather patterns like delays of monsoons, untimely rainfalls, shrinking of winters and frequent occurrence of catastrophes such as floods, droughts. Things don't end here. Climate change has affected the distribution and quality of India's natural resources that has generated the problem of food scarcity and threatened the livelihood of poor and marginalised communities dependent on these resources. In India nearly 200,000 villages are located in or near forests and depend heavily on forest resources for their livelihood activities. The industry is also a factor, as the industry depends on forests for raw materials. Climate change is likely to impact forest biodiversity through changing biome types and shifting forest boundaries. This will, in turn, impact the supply of forest products, as well as the livelihoods of forest dependent communities.
Scientific studies have made it clear that a jump from 1.5 to 2 degrees will make the condition much worse in India. With the increase in global temperature above 1.5 degrees, India will experience greater seasonal variation in temperature, more warming in winter, warmer temperatures at night and increasing hotter days.
Case studies:
Uttarakhand is one of the ecologically fragile states in northern India, located on the southern slope of the Himalayan range. The region has been experiencing warming at an unprecedented rate, higher than the global average of 0.74 degrees over the last 100 years. Uttarakhand is facing frequent occurrence of GLOF events (Glacial lake outburst floods), flash floods and debris flow that has affected agriculture, water supplies, people's livelihood, infrastructure and generated food scarcity. It has resulted in a migration of people from the region.  Scientific studies have shown that unplanned urbanisation, cutting mountains and removing vegetation cover for making roads and several hydel power projects are to be held responsible for changing climate pattern and river regime and thereby manifold the intensity of catastrophes.
Climate change is not only limited to Himalayan region but is adversely affecting other parts of the country too. In 2015, Nearly 90 lakh farmers in Marathwada and Vidarbha region of Maharashtra were impacted by the drought that devastated Kharif crop. The figure is almost on a par with the population of Sweden. It was the fourth drought in the state since 2008. Apart from that, States like Assam and Bihar are worst affected by floods and continue bearing brunt of climate change.
A three-year study done by the "Indo-UK Programme on Impact of Climate Change in India", under joint project of Department of Environment, Food and Rural Affairs (DEFRA), Britain and Ministry of Environment, Forest and Climate change, India in 2005 predicted that as much as 85 percent of India's forests will change due to climate change by 2030-2100 and that rising sea levels will impact coastal railways, roads, major river basin ecology and rainfall.
Adaptation strategies:
Realising the need to prepare nations to meet new climate challenges, the Paris Agreement at the United Nations called for holding the ongoing rise in global average temperature to "well below 2 degrees above pre-industrial levels", while pursuing efforts to limit the temperature increase to 1.5 degrees. Emphasis was given on switching to unconventional sources of energy, its judicial usage and reducing the carbon footprint of the cities.
Studies have shown that there exist equilibrium between sink and source. Forest patches mangroves, coastal vegetation, and trees act as a carbon sink. Therefore increasing the carbon sink can limit the temperature increase. Hence, programs such as Reducing Emissions from Deforestation and Forest Degradation (REDD+) responsible for developing solutions for sustainable forest land use, climate change mitigation and livelihood improvement, and an institution like Compensatory Afforestation Mechanism and Planning Authority responsible for investing in afforestation and reforestation activities, are important. Apart from that, initiatives such as Uttarakhand's Maiti Andolan, which encourage multiple tree plantings and international funded projects such as USAID Forest-PLUS program in Sikkim, Karnataka, Himachal Pradesh, Madhya Pradesh and UKAID Climate change adaptation program in Bihar that involves participation of marginalized communities for livelihood improvement, forest monitoring and climate change adaptation, also plays a great role in sustaining our natural resources and adapting to climate change. To curb the emission of greenhouse gases in the cities, roadside tree planting, green buildings and development of green areas, usage of public transportation and carpooling also play a role.
Local climate change adaptation:
In Rajasthan, Barmer region is one of the worst climate change affected areas. With two-third of the population dependent on farming for a livelihood, climate change has driven irregular rainfall  generated the problem of food scarcity and even forced community members to migrate. Soon, the local community members adopted alternate ways to irrigate crops by the assistance of Krishi Vigyan Kendra (KVK). They made water storage reservoir tanks for rain water harvesting, switched to crops with short span and early production and adopted crop rotation practices. Thereby answering the Climate change generated food scarcity.
Geographic diversity in India makes it difficult to develop a Climate change adaptation strategy. In order to make it successful, adaptation strategies must be integrated into planning at the national, state and local level. In addition to that, success could only be achieved if every individual pledge to safeguard the ecosystem. After all, the well-being of human society is closely linked to the well-being of the Natural ecosystem.
Author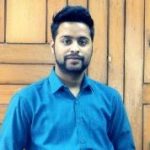 Anoop Jaiswal is postgraduate in Environment Management from FRI University, Dehradun.