Economic importance of Liquidambar formosana
|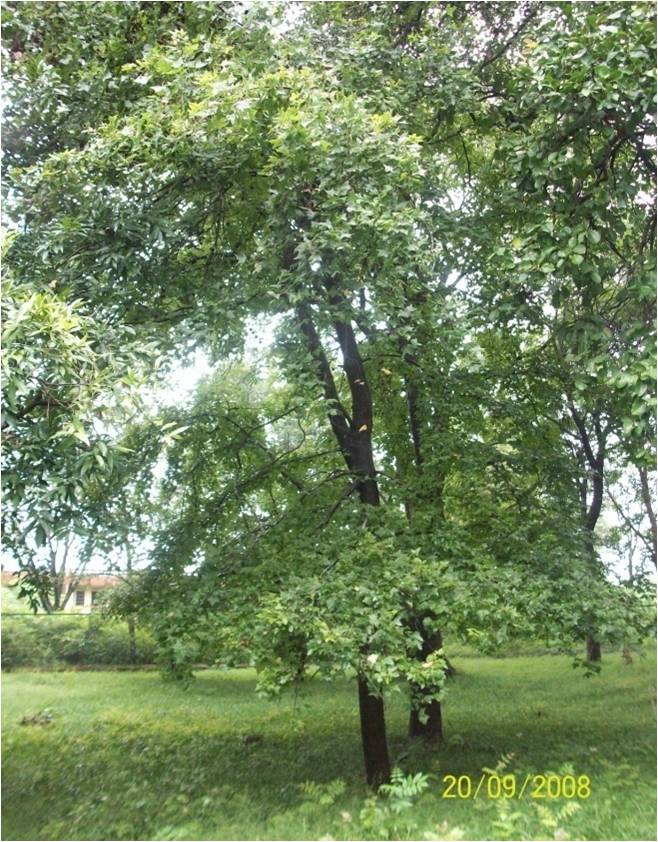 Kingdom: Plantae
Order: Saxifragales
Family: Hamamelidaceae
Genus:  Liquidambar
Species: Liquidambar formosana
Common name: Formosa sweet gum
Origin: China
Description: Formosa Sweet gum has a wide, pyramidal shape when young but eventually grows to a rounded or irregular form. Young specimens may vary in form and be somewhat irregular. It has a more rounded crown than native Sweet gum. The large,  three-lobed leaves, purplish-red when young, are dark green through the growing season and in fall turn a beautiful yellow-red colour in the south or red in the north. Branches are covered with characteristic corky projections.

Economic Importance:
Wood of L. formosana has been tried as a source of paper.
Used in china for tea chests.
Leaves used to rear silk worms.
Tree yields a balsam known as Chinese storax.