India features in top ten list of LEED green Buildings
|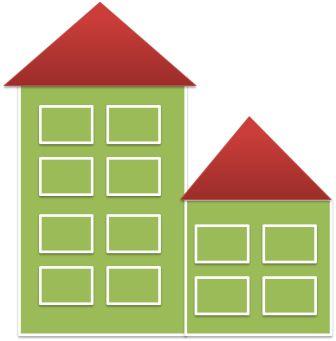 India is at the third position in the just released U.S. Green Building Council (USGBC) ranking of the top 10 countries for LEED outside of the United States.
LEED certification is a popular green building certification that is also accepted around the world. The U.S. Green Building Council's LEED (Leadership in Energy and Environmental Design) green building certification system is the world's foremost program for the design, construction, maintenance and operations of green buildings. India also has a domestic GRIHA certification evolved by TERI.
"The global community is increasingly recognizing the imperative for action as we combat the extraordinary challenge of worldwide climate change," said Rick Fedrizzi, president, CEO and founding chair, USGBC. "LEED's success across a wide variety of cultures, climates and communities represents not only a growing recognition of its demonstrated benefits for human health and operational cost savings, but also its unparalleled potential to be part of the solution to a warming planet and rising sea levels."
The ranking is based on cumulative gross square meters (GSM) of space certified to LEED in each nation as of April 2014.
Canada is number one, with China and India at second and third position respectively. As per the report, India has 11.64 million GSM of LEED-certified space. In India, the ITC Maurya Hotel in New Delhi, built in 1977, is Platinum under LEED for Existing Buildings: Operations & Maintenance
South Korea, Taiwan and Singapore are the other Asian nations to feature in the list.
| | | | | |
| --- | --- | --- | --- | --- |
| Rank | Nation | GSM of LEED-certified space (million) | Total GSM of LEED-certified and registered space (millions) | Total number of LEED-certified and registered projects |
| 1 | Canada | 17.74 | 58.66 | 4,068 |
| 2 | China | 14.30 | 96.22 | 1,638 |
| 3 | India | 11.64 | 66.22 | 1,657 |
| 4 | South Korea | 3.84 | 16.61 | 242 |
| 5 | Taiwan | 2.98 | 6.97 | 114 |
| 6 | Germany | 2.90 | 7.32 | 365 |
| 7 | Brazil | 2.85 | 23.24 | 829 |
| 8 | Singapore | 2.16 | 3.86 | 91 |
| 9 | United Arab Emirates | 1.82 | 47.16 | 850 |
| 10 | Finland | 1.45 | 3.56 | 148 |
Source- usgbc.org