Karnataka to come up with a wind energy policy
|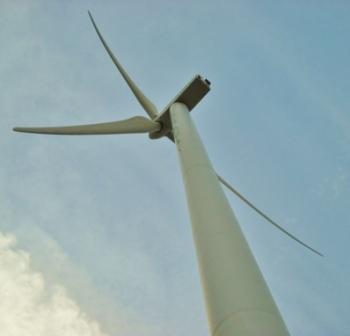 The government of Karnataka will soon come up with a  wind energy policy in about two months, as per reports from Hindu.
Solar energy policy will also be updated in order to encourage roof-top grid connected solar power plants and solar-powered water pumps.
Citing Principal Secretary, Energy Department, Amita Prasad, the report said that the wind policy is expected to be in place in about two months from now.
Karnataka does have a policy for renewable sector but there was no exclusive policy for the development of the wind energy sector, she pointed out. There was a need for a policy for tapping wind energy as the State had high potential for wind energy, she said.
Karnataka constitutes 6% of the total installed electricity generation capacity of India which is mainly from fossil fuels such as coal and natural gas.  Renewable power forms 24% of the total installed capacity. Read more on electricity scenario of Karnataka here.
India is one of the frontrunners in renewable energy sector and is planning to install more wind capacity than US this year for the first time chiefly due to tax benefits that have helped in providing a push to the sector. Read more on it here.
India is also planning to build an electricity grid in order to evacuate power from renewable sources which show its commitment towards clean sources of energy.
However, the sector saw some down slide due to new rules and incentives withdrawn some of which were reintroduced. For example, the much criticized new forecasting rule for wind farms makes it mandatory for them to predict output in the absence of which penalties are to be imposed.