New 'hope spots' of India- Andaman & Nicobar, Lakshadweep Islands
|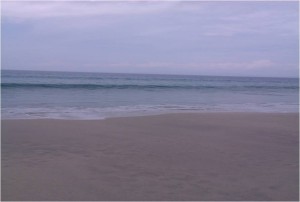 International Union for Conservation of Nature (IUCN) and oceanographer Sylvia Earle of Mission Blue named 31 new hope spots, among them Andaman & Nicobar and Lakshadweep islands have been named as the new "hope spots" from India.
"A Hope Spot is an area of ocean that merits special protection because of its wildlife and significant underwater habitats. Some are already formally protected, while others still need protection."1
These two sites are the first spots in India and part of 31 new hope spots across the world added to the existing 19 spots.
"What we've done here is identify a number of critical areas that represent a real hope to restore the health of our imperilled ocean," IUCN quoted Sylvia as saying.
"The pristine seas, the World Heritage areas, marine sanctuaries, marine protected areas, reserves — whatever they're called. We started with 19, now the number is 50 but for me there really is just one Hope Spot — it's the ocean," said Sylvia.
The new Hope Spots were announced during the 3rd International Marine Protected Areas Congress (IMPAC3) currently taking place in Marseille, France.
The Andaman & Nicobar are a group of of 572 islands in the South Eastern Part of the Bay of Bengal. They lie along an arc in long and narrow broken chain, approximately North-South over a distance nearly 800 kms. These Islands are blessed with a unique' luxuriant evergreen tropical rainforest canopy, sheltering a mixed germ plasm bank, comprising of Indian, Myanmarese, Malaysian and endemic floral strain. So far, about 2200, varieties of plants have been recorded out of which 200 are endemic and 1300 do not occur in mainland India. 2
Lakshadweep is the only coral island chain. This archipelago consists of 36 islands, 12 atolls, 3 reefs and 5 submerged banks.
Reference and further reading-
1. http://www.iucn.org/news_homepage/events/impac3/?13895/There-is-hope-for-the-ocean
2. http://www.and.nic.in/andaman/flora.php
3. https://greencleanguide.com/2012/04/24/eco-tourism-destinations-andaman-and-nicobar-islands/