Rock Wren, the Near Extinct Songbird Species, makes a Comeback through Conservation Project
|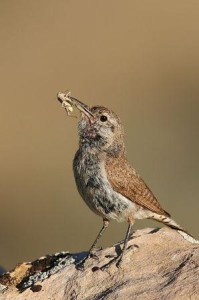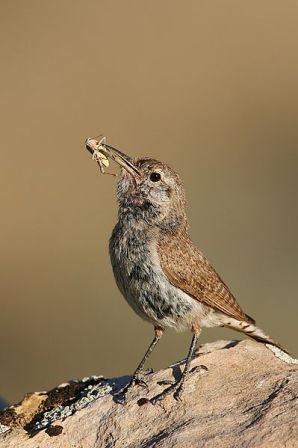 Rock Wrens, one of the oldest as well as the most distinct songbird species made a comeback from extinction because of the New Zealand's Department of Conservation (DOC) project. The information was revealed on 23 September 2013. The relocation project of DOC relocated 41 tiny alpine Rock Wrens from around Fiordland in the far southwest of New Zealand's South Island to Secretary Island from 2008 to 2011.
DOC announced that the number of Rock Wrens increased to 66 in April 2013. With the increased safety of the island, a place where predators pose a lesser threat, provides insurance against the birds' steady demise on the mainland. Out of the 66 birds on the island, where the population of predatory stoats was tightly controlled, 63 had hatched and fledged there, indicating that the birds have settled for the purpose of breeding.
The Rock Wren is the only true alpine bird in New Zealand and one of the most ancient bird species in the world and have originated from a species present more than 80 million years ago and have no close structural resemblance to any other group of birds in the world.
Of the seven wren species that lived in New Zealand when humans arrived, the Rock Wren and the Rifleman are the only two species surviving today. Rock Wrens are vulnerable to predation by stoats and mice. Both stoats and mice prey on Rock Wren chicks and eggs on the nest.
Image credit: Wolfgang Wander, hosted at Wikipedia