The bidding process for the JNNSM Phase II has attracted a very good response
|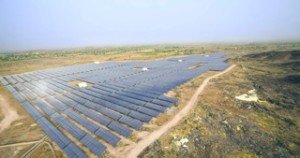 The bidding process for the Jawaharlal Nehru National Solar Mission (JNNSM) has attracted a very good response from solar project developers.
A total of 68 bids were received from companies for 122 projects for a total of 2,170 MW, against the allocation target of 750 MW.
Major bidders included Azure Power, Welspun, IL&FS and Essel Infra.
Project developers were invited to bid for a capital grant from the Government.
Winning bids will be awarded to firms that bid for the lowest funding for selling their power at a fixed tariff of Rs 5.45 per kWH to the Corporation.
375 MW were on domestic content requirement (DCR) route, and the other 375 MW under 'open' category.
The firms showed an interest in the open category. 86 projects worth 1,470 MW were bid for under the open category. Under the DCR category, bids were submitted for 36 projects for a total of 700 MW.