Essay on Energy, Economy and Environment
|
"If you wish to bear fruits you must go to your roots."
The core question arises in our mind that society lies in the roots of 3E (Energy, Economy, and Environment). Society needs to keep all energy options open to satisfy the growing demand. The industrial and consumer flow of energy and their effects on the environment is higher. They influence the economic, political, regulatory, and social factors of the country. So that the economy of the country is directly rely on the transformation and utilization of resources.
The energy sources are primarily carbon-based fuels, hydro and nuclear power. Because of their cost, performance, availability and use, fossil fuels will remain a dominant energy source, along with nuclear and hydro. The other renewable energy sources such as wind and solar power, biomass energy and are likely to grow significantly in importance. We have to create awareness about energy conservation and their role in the economic growth and the environment using the T.E.A.M approach (Teach, Enforce, Advocate, Model). Shifting our focus to industrial ecosystems for better status of Energy – Economy – Environment. So our target is to maximize energy efficiency by reducing environmental wastes. Having concern for the environmental impacts of energy developments by identifying the opportunities for reducing carbon emissions and promoting sustainable manufacturing growth and practices and reduction of business costs by developing economic new sources of supply and innovative technologies, developing the delivery infrastructure to meet changes in demand and supply, improving energy efficiency and finally reliability in production, delivery, and customer end use.
 We should directly focus on industrial ecosystem to attain the benefits of complete energy- economy – environment. The progress toward environmental and economic goals is achieved by meeting environmental and economic goals and by achieving organizational carbon reduction. There will be a significant cost savings result from increased process efficiencies and reduced waste and profitable sustainability practices. Enabling frameworks for energy efficiency, utilizing market forces, promoting open trade and investment, avoiding trade-restrictive measures, fostering research, development and deployment of energy efficient technologies, emphasizing international cooperation, encouraging mutual recognition of voluntary energy labels and standards, integrating efficiency with climate change, security, access and other aspects of energy policy, and finally by developing and utilizing rigorous and reliable metrics, and life-cycle oriented approaches.
The Waste water Treatment, reduces the Environmental Impact. Commonly the sludge on a yearly basis of newspaper, bio and natural waste, agricultural refuse, concrete and metal waste can be resold after cleaning for recycling. Thus introducing the industrial ecosystem in India will result in drastic effect in the form of the 3E's. The forecasting results are economic, environmental savings of energy sources, coal and water, reduced emissions of CO2, SO2, NO2 and finally reuse of waste products (fly ash, sulfur, gypsum, nitrogen in sludge). The monetary benefits are realised from the production costs (purchasing unwanted by-products from others at bargain prices; selling its own by-products), Energy consumption (less transportation), waste management (on-site, or even being able to sell what would otherwise be waste) and finally by costs of compliance and cost of some R&D (shared with other companies).The Societal benefits are better health, more jobs, cleaner air and water and healthy economy etc. Always industrial ecosystem paves the way for sustainable development.
Clean energy options should be developed by reducing the nationwide carbon-dioxide emission, increasing the share of low carbon energy in electricity generation systems and by securing stable energy supply by building a secure energy supply system to meet economic development goals. The framework structure consists of cleaner energy supply and energy demand. The cleaner energy supplies can be fulfilled by restructuring energy mix and improve energy efficiency, developing carbon-free renewable energy and effectively explore its power generating potential. We can also increase the utilization of low carbon natural gas and energy supply diversity and by accelerating the replacement of existing power generating units and formulating a power plant efficiency improvement program to require new built units to apply the best available technology. Introduce clean coal technology to reduce the Carbon-dioxide emission of power generating system. The energy audit is the important step in improving the energy efficiency of a home or building. Audit usually identify and highlighting the energy consumption and energy wastage by organizing resources and data requirement and developing action plan to save the quality and cost. The major steps in the audit are gathering information, description of equipment/plant specification/data collecting hours/day operation, energy consumption per day, and their operational schedule.
Conclusions:
Thus for energy, economy and environmental growth results in enhancing competitiveness for the global evolution towards a more sustainable energy future.
"Save energy today, bright life tomorrow"
"A little energy care makes demand rare"
Improving energy consumption and transformation efficiency, increasing the value added of energy consumption by adopting energy supply methods and consumption practices that ensure low carbon and low pollution. Thus there should be a Low dependence on fossil fuels and imported energy. We are in the position of cat on the wall. The real question is not "What is the policy that will answer all our environmental energy and economy problems?", but rather "Which combination of changes, costs and risks do we want to accept?"  This question is vital and urgent, as it will affect our lives and our environment for generations to come. Thus our goal is to identify clear energy action plans that are needed for the economic and environmental growth measures that will work with markets to improve information and lower barriers to deployment of economic solutions. Business supports energy efficiency and given the right way and regulatory frameworks can help governments achieve the triple objectives of energy, economy and environmental improvement.
Author's Bio: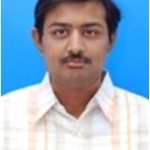 S. Rajkumar 26, is a research scholar at IIT Kharagpur, Reliability Engineering Centre,  Kharagpur . He has interest towards the field of environment. He can be reached at srajkumar24@yahoo.co.in
Do you have a flair for writing? Interested in environmental issues? Why don't you submit an article for the GreenCleanGuide 2013 contest? For contest rules, please visit this link