Green Home: Make your Home Environment Friendly
|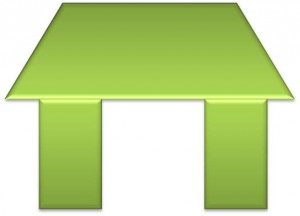 Global warming has become such a sensitive issue that  awareness for the same has spread rapdily all over the word. In order to save the planet, there are several measures also being taken which will definitely be beneficial in spreading the message further. Of all the mitigation measures, going green is certainly one of the very strong messages, which can actually be implemented as well, without any botherations. First of all, the consumption of such items should be stopped, which affects the environment directly or indirectly. For instance, the generation of power and energy causes too many harmful components to be released into the environment. By restricting the energy usage and shifting towards power saving and renewable sources of electricity, you can easily contribute towards making your green home successfully.
As a matter of fact, when you start thinking about these aspects on a serious note, many people tend to follow you as well. Basically, you should go for the eco-friendly bulbs and other sources such as solar panels for electricity. In this manner, global warming can be reduced. Again, there are many things in your home, the usage of which might be affecting the environment. There are clothing, kitchen products, furniture, personal accessories and many more products, produced in an environment friendly manner which will work in favor of the environment. It is worth mentioning that most of the products that are used in the daily life come from trees and animal skin. Hence, you should definitely bring a full stop to this usage and switch to the products that are eco-friendly.
The usage of organic and natural products in a household is something that will help a lot in making the same a green home. There are tips available online, which illustrate which kind of products or commodities you should keep in your home. If there is any modification required, you should definitely get it done. Again, there is another major importance of making your home green. In the present scenario of the property market, the price of the homes with green environment is certainly on the higher side. The more environment friendly products you use, the better property rate you will get. And, this happens only because of the demand for such homes in the market.
With this kind of home, the entire maintenance will also come down and you will be able to save good time money. So, if you are willing to sell off your existing home, you should adopt the greener products so that, you can get best rates. The importance of an eco-friendly home is certainly noticeable and cannot be ignored in any case. Following the greenery at home or office, it is always a positive step towards the environment. And, this should definitely be done in all respects. If you are looking for more green information regarding the same, you may visit the online websites. They will certainly educate you about the latest friendly products to be used in the market.
About the Author:
Cataleya is an entrepreneur and a dedicated writer who loves to travel to different places. She writes about energy conservation tips, home décor and other home improvement ideas.